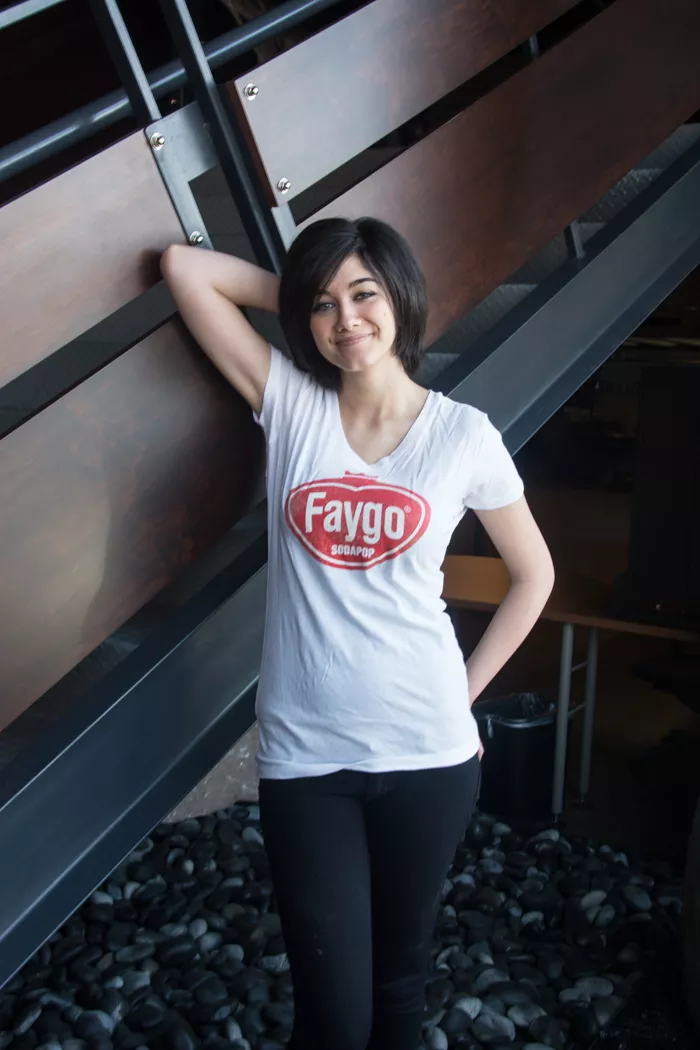 Can you imagine the surprise in our editorial office when we received a box of T-shirts that seemed to come straight out of the 1970s, emblazoned with names firmly lodged in the past, including … Pine Knob?
The shirts, despite being brand-new, had a faded, vintage look to them that would cause any native Detroiter north of 40 to do a double-take. Pine Fucking Knob? For real? That and several other iconic memories are the work of shirt-maker Todd Truman and his Superieur Brand T-shirt line.
Truman has produced T-shirts since the 1990s, when he made them for a band he was in. Then he began working for the apparel business, in what he calls the "most bottom rung of the fashion industry." He says, "I got tired over the years of being an independent, spending my money trying to develop other people's clothing."
One of his simplest tops has a logo from the now-defunct Lee's Chop Suey in Ypsilanti. Truman says, "I really liked the artwork, so I did it. That's probably the old duffer in me, that those kinds of things are attractive to me."
It was a similar case with Royal Oak's Junkyard Guitars, which is actually still open. Truman says, "I'd never heard of them. I was just going up and down Woodward for work and saw that and said that would be cool on a T-shirt." Truman got the guitar shop's permission, with the proviso that, "If you sell more than, like, 100, we want in on it."
Then there's the attractive three-color shirt for Thunderbird Raceway, a dirt track north of Muskegon. Truman says, "It's almost like demolition derby. Guys take their beat-to-shit cars or whatever on an oval track and it's like if you wanted to be in NASCAR fantasyland on a junk level. It's kind of like Rock'em Sock'em Robots: Take 'em out there and beat the crap out of the car driving next to you. Whoever makes it to the finish line wins."
All of the shirts, ranging from XXL T's to slim ladies' thermals, sport a faded, well-loved look. The hottest item, of course, is Truman's Pine Knob shirt. "I think that I've sold probably a little bit over 1,000 of those and still haven't had a cease-and-desist order," he says with a chuckle. "I will always think of it as Pine Knob. It's just that stubborn kind of streak. And I had a really, really hard time just trying to find the artwork I found. It was like somebody went in and tried to erase any kind of Pine Knob Music Theatre imagery or anything. There was very little for me to pull from."
Superieur Brand T-shirts are available at Caruso Caruso in Birmingham and online at superieurbrandclothing.com.