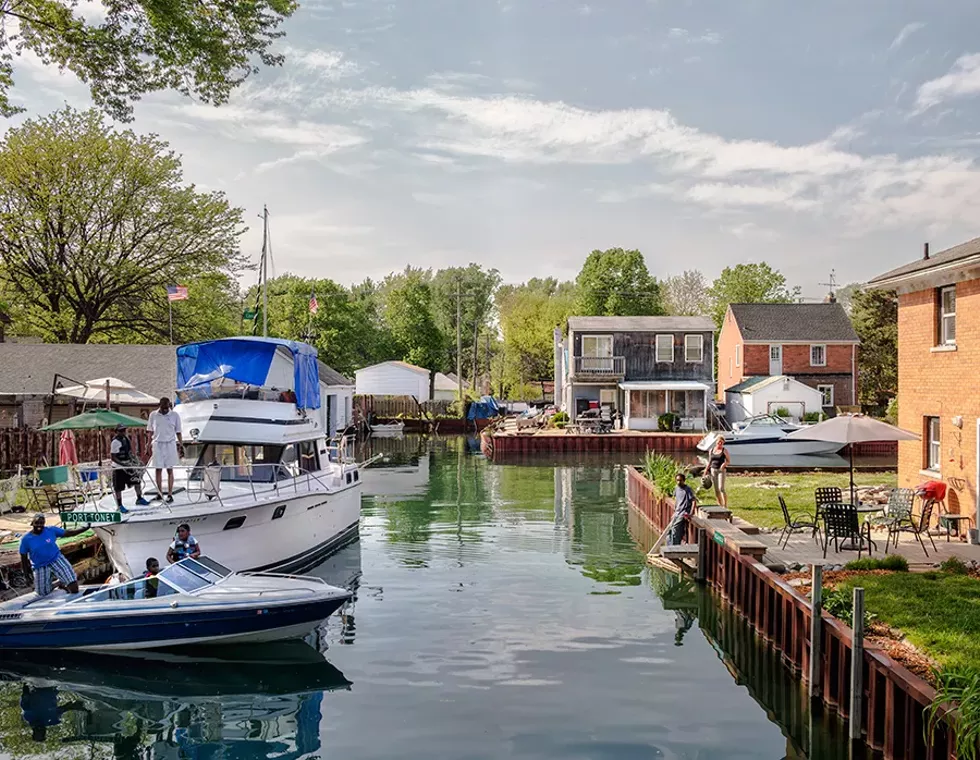 Canal district
To call the enchanted community tucked away at Detroit's southeastern-most point a "hidden gem" would be an understatement. If it's a gem, it's Detroit's blue diamond. The man-made canals made possible by the waters of Fox Creek carve out the "island" communities of Harbor and Klenk, often drawing comparisons to Venice. But unlike their Italian counterparts, Detroit's canals are virtually unadulterated in terms of pollution, rich in vegetation, and home to a fair amount of wildlife. When traveling them by light water craft, it's not uncommon to find a cormorant bobbing around nearby, sort of like a personal sidekick. Lily pads and seaweed line the waterways, as do the backyards and boat launches of people so friendly you'd think they were on permanent vacation (some of them are). If you don't own a boat or aren't one of the perma-vacationers lucky enough to live there, you'll do best to explore the canals via kayak tour. Detroit River Sports offers tours that start and end at a neighborhood marina, where, if you strike the right timing, you can score an outdoor farm-to-table meal under the golden glow of Edison light bulbs after your journey. The Riverside Kayak Connection also offers historic canal tours that detail the district's Prohibition lore — a tower on a Spanish-style house at the end of Harbor Island is said to have once served as a lookout point for patrol boats; an island-dweller is said to have created an underwater cable strong enough to pull vessels loaded with booze across the river from Canada. If you have independent access to a watercraft and can pull off some autonomous canal-cruising, pay homage to a world where booze is readily available with a trip up Fox Creek. At the point where the water cuts off at Jefferson Avenue lives a dive bar, Marshall's, where you can dock and hop in for a drink.

Palmer Park
This centrally located, 300-acre park offers an easy-to-access reprieve from the unsightly concrete that defines our road-clogged metropolis. Designed with help from Frederick Law Olmsted, the landscape architectural great behind New York's Central Park, Palmer Park offers miles of pathways that meander through towering beech and oak trees planted centuries ago. A newly restored log cabin along the park's southern border near Woodward Avenue and McNichols anchors its place in history. Built in 1855, it was once owned by lumber baron and U.S. Sen. Thomas Palmer, who deeded the acres of surrounding land to the city of Detroit around the turn of that century. Today the park's features include a butterfly garden and a splash pad for kids. You can also get up-close-and-personal with some regal-looking horses, as the park is home to the Detroit Mounted Police. The animal adventures continue on Lake Frances, where geese, ducks, and frogs provide an immersive choral experience, particularly at dusk, when their fever-pitched honks, quacks, and ribbits manage to replace the sounds of nearby traffic with euphony.

Historic Fort Wayne
A visit to this sprawling, star-shaped military fort in Detroit's Delray feels not only like a trip out of town, but a trip back in time. Built on about 90 acres of land after the war of 1812, Fort Wayne once served as a line of defense for any aggression from Canada, which was under British rule. Today, it's a place for people to take in some history while viewing old military architecture that can't be found anywhere else in the region. Guided tours chronicle the various uses of the land over the years, starting with its origins as a native American burial site 1,000 years ago, through its 125 years as an army base, and its more recent use as a temporary shelter for Detroit families following the 1967 riots. Features open for visitation include the original limestone barracks building constructed in 1848, the star fort built in 1845, the restored Commanding Officers house, the Spanish-American War guard house, an ancient Native American burial mound, and the Tuskegee Airmen Museum. The complex fell into disrepair after the city came to own it several decades ago, but a renovation effort is underway. The vision for Fort Wayne's future involves renovating about 30 military buildings using them to house community and cultural organizations and other tenants.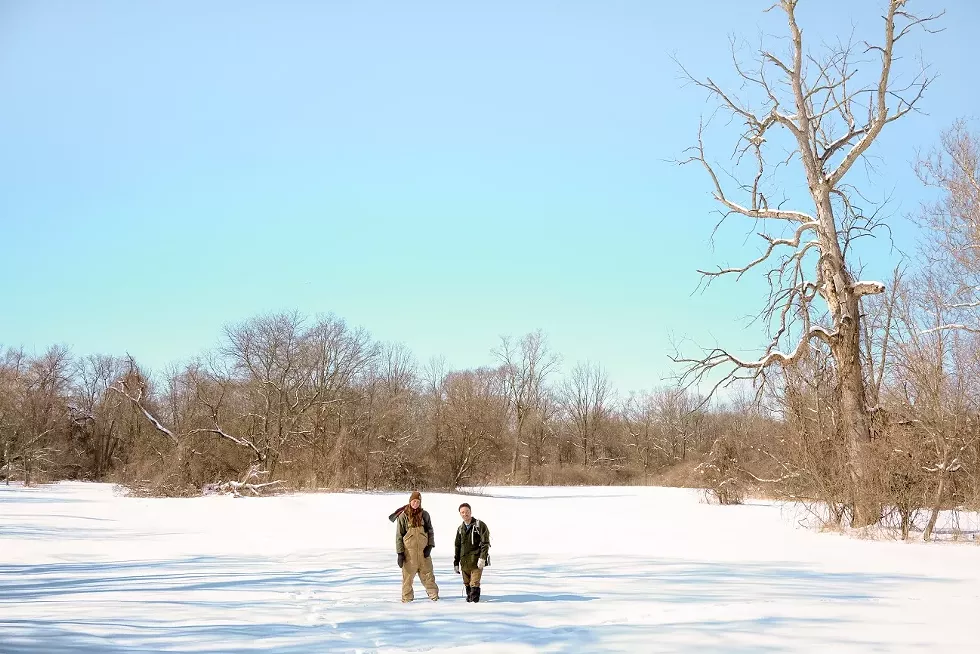 Rouge Park
It's often easy to forget about big Detroit parks beyond Belle Isle, but if you're willing to trade in a skyline view for the sense that you've really left a metropolis for the wild, there's no better place than Rouge Park. The 1,200-acre park on Detroit's west side is unparalleled in terms of size (it's larger than both New York's Central Park and San Francisco's Golden Gate Park), and its intertwined network of prairies, woodlands, farms, rivers, and creeks make it one of the most ecologically diverse places in the city. Rouge is the only park in the Motor City that offers camping, mountain bike trails, horse rides, and a "Butterfly Walk." As a bonus, you won't have to worry about some of the drawbacks of the ever-popular, state-owned Belle Isle (think state police, speed traps, and Grand Prix setup and teardown), meaning you can truly get lost in the wilderness and relax at Rouge Park.

Lower Rouge River
While it may not be an urban getaway per se, and rather more of a straight shot right into the belly of the beast, a kayak trip along the Lower Rouge River provides a rare and fascinating close-up of where nature meets industry. The tour, run by Riverside Kayak, begins at the Melvindale boat launch and follows the river's windy route all the way to Belanger Park in River Rouge. Along the way, paddlers are surrounded by v-shaped concrete walls, built along the lower Rouge several decades ago by the Army Corps of Engineers to prevent flooding. Trees grow up through the concrete slabs and blue herons can be spotted along the river, signs of renewed life in a section of the river that was once so polluted it caught fire. As paddlers approach the Ford River Rouge Complex — a 600-acre site composed of factories and steel mills — they'll hear the sounds of the automotive industry reverberate over the calm waters.