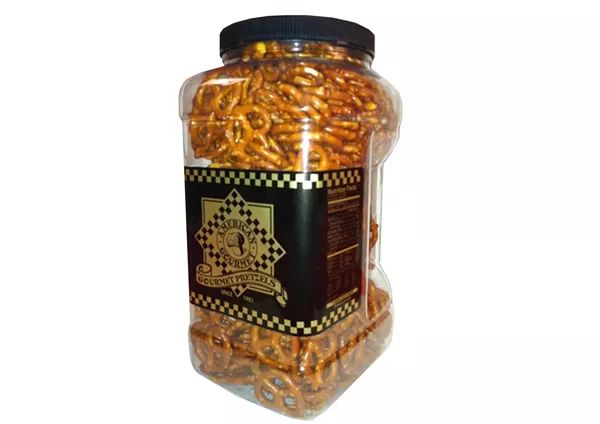 American Gourmet Butter Pretzels
America Gourmet Snacks, Essexville; americangourmetpretzel.com
Before it became a shopworn marketing buzzword, "gourmet" attempted to stake out a place in American food that was on a somewhat higher plane. Back in 1981, Robert Jaenicke hoped to elevate the pretzel, a finger food eaten by the handful and washed down with beer, to something fancier. Using a patented and secret process, Jaenicke's pretzel was both butterier and arguably better for you. Today, 37 years later, the pretzel's makers claim it's "the best tasting mini-twist pretzel available."