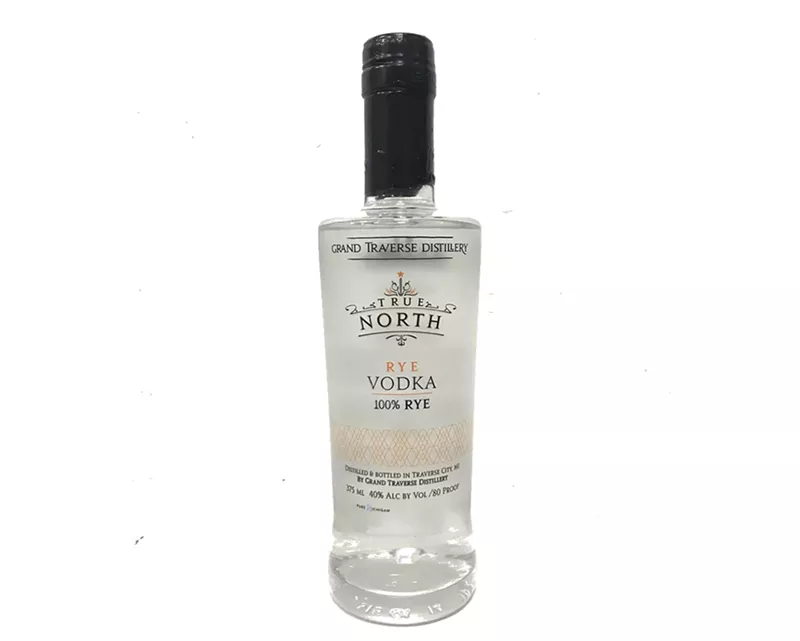 True North Rye Vodka
Grand Traverse Distillery; grandtraversedistillery.com; Tasting rooms in Traverse City, Leland, and Frankenmuth
Until recently, the distillery scene in Michigan resembled the state's beer scene in the 1990s: Large, industrial concerns dominated the market with almost no challengers. Fortunately, however, the loosened rules that made the state's craft brewing scene possible generated interest in small, craft distilling. One of the most established small distillers is Grand Traverse Distillery, as it was a pioneer in the legal microdistilling business. For a decade, Grand Traverse has used an Arnold Holstein still custom-built in Germany to produce spirits using fine grains, and to deliver batches by taste, not by automation. Their True North Rye Vodka has been showered with more than a dozen awards, and they also produce a wheat vodka, a cherry vodka (natch), and a chipotle vodka, as well as gin, whiskey, and bourbon.