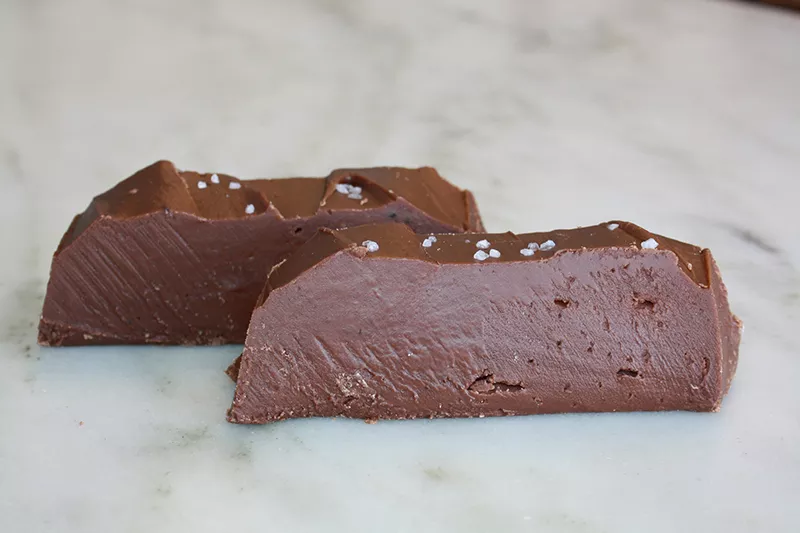 Martha's Original Mackinac Island Fudge
Mackinac Island; marthasfudge.com
Not all fudge packs the same wallop. And not many fudges on Mackinac Island can boast the pedigree of Martha's, which is made using a century-old recipe with fine ingredients, cooked in copper, poured, cooled, and "hand-paddled" on a half-ton marble slab. It all helps ensure that each 8-ounce slice of fudge is delectable, whether it's garden variety or an exotic double dark chocolate caramel sea salt fudge. Lots of Martha's fudges even have nuts in them, including pecan, walnut, and peanut butter.