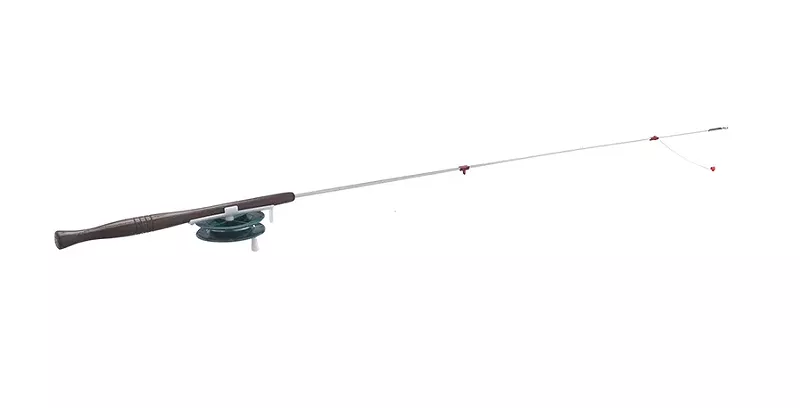 Schooley's Original Spring Bobber Pole
Schooley's, Greenville; schooleyicetackle.com
According to family legend, one Michigan product started out as a childhood dream. Marvin Schooley had a dream that would seem to be very normal for a Michigan boy: He was ice fishing, but with a special pole he had never seen. The very next day, Marvin put together a model of the fishing pole in his dream, the first prototype of his "Original Spring Bobber Pole." The design got popular, and a number of Marvin's friends asked him to make them some. In the 1960s, Marvin improved the pole and developed even more fishing tackle, the products that now form the basic wares at Schooley's Ice Tackle, owned by Marvin's grandson, in Greenville, about 10 miles northeast of Grand Rapids. But Schooley's isn't the only manufacturing game in Greenville, which has hosted such companies as Ranney Refrigerator, Gibson Guitars, White Consolidated, and Frigidaire.