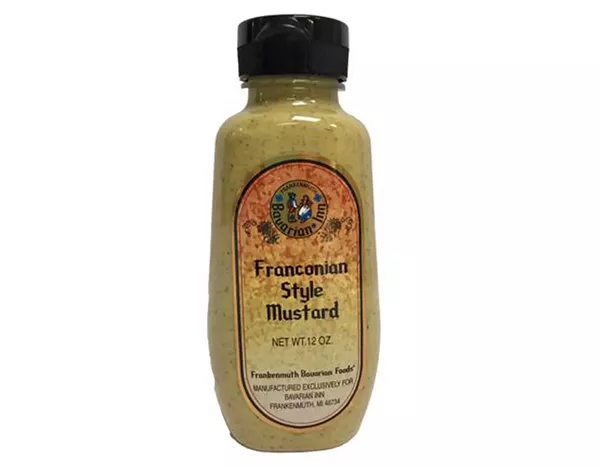 Bavarian Inn Franconian Style Mustard
Bavarian Inn, Frankenmuth; bavarianinn.com
Bavarian Inn has become a one-stop shop for the road-tripping SUV set. Countless thousands of families visit each year, snapping photos at Bronner's Christmas Wonderland, ordering the chicken at Zehnder's, and perhaps spending the night at Bavarian Inn. You can take a little flavor from the latter in the form of a squeeze container of the same spicy German condiment you've enjoyed in their dining rooms. And what does "Franconian" mean? It's a little piece of Bavaria, just like this mustard.