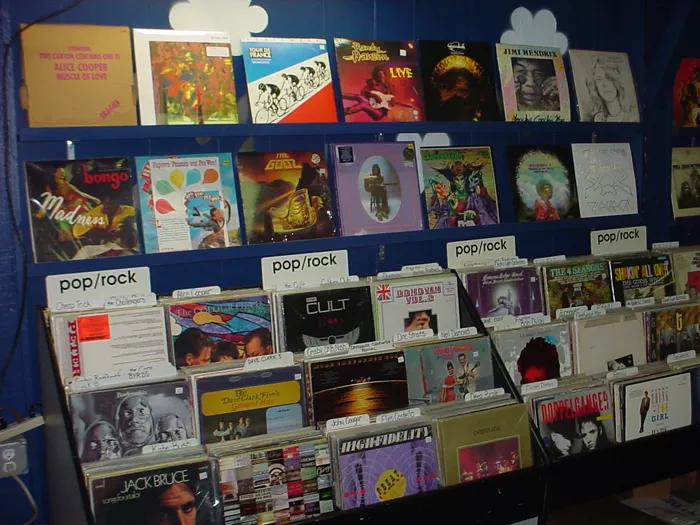 UHF, Royal Oak
A relatively new store, UHF has still quickly become a favorite among metro Detroit bargain vinyl hunters. Though it is perhaps best known for its selection of new vinyl, it can also be relied upon for clean, used records. Plenty of reggae, dub and soul, but also a lot of metal, punk and indie rock.
Found Sound, Ferndale
Another fairly new store, Found Sound also hosts the occasional live show (it was a venue for our Blowout festival in 2013), and the staff is friendly and helpful. The purple walls plastered with old record sleeves create a new-agey vibe, and an ever-growing selection of stock keeps the place interesting.
Street Corner Music, Oak Park
Street Corner has perhaps the best dollar bin in Detroit. Seriously, you can go into this place with just the one dollar in your pocket and come out with an absolute gem. On one memorable occasion, we spent $5 on a stack of Queen records. The place has a wide selection of jazz vinyl.
Record Graveyard, Hamtramck
The Record Graveyard has been relocated twice in the past couple of years, and now it's at 2610 Carpenter St., at a house owned by the business owner, blessed with all-new stock. No matter — patrons of the Graveyard would likely follow it far further if they had to. Reasonable prices and a great selection breed loyalty.
Stormy Records, Dearborn
Owners Wendy and Carl are so well-liked by metro Detroit record buyers that many will forgo their closest store in favor or driving to Dearborn to visit this local institution. Intelligently organized to allow for speedy browsing, Stormy Records (pictured above) is a vinyl-hunter's paradise.