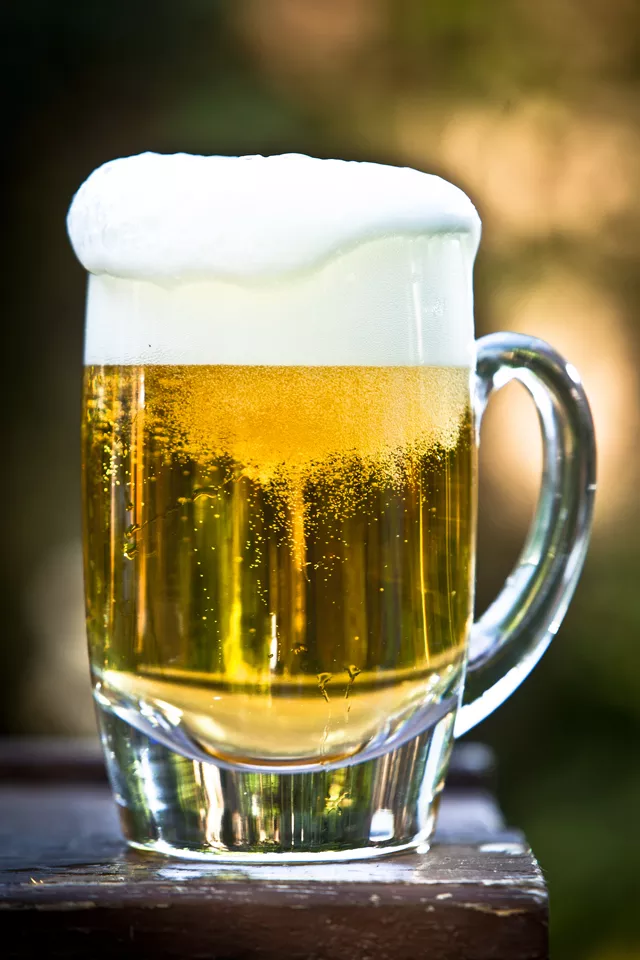 Something wonderful has happened with Michigan beer. A gradual loosening of brewing laws has caused the craft beer industry to take off throughout the state. In just a few decades, we've seen more than 80 brewpubs and microbreweries sprout up, with more opening all the time. And, instead of competing against one another, Michigan's craft brewers seem to be coming together and helping each other, a kind of synergy seldom found in modern business.
In fact, you could argue that, in the last five years, the profile of Michigan craft beer has risen such that, nationally, many regard this as one of the top 10 beer states. From long-timers like Bell's to award-winning breweries such as Jolly Pumpkin, brewing has reached a critical mass and made North Americans sit up and take notice.
That's good news for the state's craft brewers. But when will more Michiganders notice the wealth that's in their own back yard? Judging by the statistics, only one mug in 20 poured in Michigan is of beer brewed within the state. By those measures, we lag behind others such as Washington, Oregon, California — where instate craft brewers can garner 10 percent or more of their states' markets. Is that kind of notoriety at home just around the corner?
Scott Graham of the Michigan Brewers Guild says, "I think it's a great question, and something worth thinking about. I like the analogy of a snowball: You start with a tiny ball of snow, and snow packs up around it. The bigger it gets, the faster it gets bigger. I think right now we're still at a pretty small snowball size, but when it does achieve critical mass, it could happen very quickly."
He says, "When I crunch the numbers, we're looking at a 5 percent market share for craft beer sales in Michigan, and 3.5 percent market share for Michigan craft beer in Michigan. Now, those numbers are for 2011. In 2010, those numbers were 4 percent and 2 percent, respectively. And I think we're going to gain share faster and faster each year. ... One thing we included in our mission at the guild this year was the goal of achieving a 10 percent share of market in Michigan."
Achieving a growth in market share of almost 300 percent? Even as beer consumption continues to decline? It could happen. Especially if state brews keep cropping up in restaurants as they have been. One need only look at the phenomenal success of area bars that have identified themselves with local craft beer, from Detroit's Park Bar and Grand Trunk, to see it attracts a following.
And the popularity is growing. Graham says, "Just a few years ago, when we saw craft beer at restaurants or party stores in particular, it was getting in through the back door, that is to say, the chef or owner was pushing it due to some personal or emotional attachment to the product."
He points out how, increasingly, Michigan craft brews are coming in through the front door.
"Now we're seeing things like the casino serving craft beer, or prominent chains like Buffalo Wild Wings having Michigan beer on tap and offering samplers and having an educated staff. Its reach has gone from the outlets that were emotional about it into outlets that are having fun with it and seeing that it makes good business sense. And I think a lot more consumers see that."
Not only has Buffalo Wild Wings started emphasizing Michigan crafts in its Michigan restaurants, so have regional mini-chains like Claddagh. Even Applebee's — hardly a bastion of locally grown food — has jumped on the local beerwagon, serving Michigan crafts in metro Detroit restaurants.
As Graham mentions, casinos, which usually go for safe bets, are serving Michigan crafts, as seen in our chat with MGM Grand Detroit General Manager Steve Zanella (page 27) about the casino's new restaurant, Tap.
"A few years ago," Zanella says, "we had a big beer tasting, and it was amazing how many people came in. It was Atwater Brewery's October beer festival, and they came in and did a tasting at Bourbon Steak. ... It was very intriguing. ..."
Or ask Joe Hibbert, part of the team that has recently opened Palate in Milford. He notes that national chains have adopted local beers. "Those guys nationwide are starting to jump on the local bandwagon," he says. 
But he qualifies his own motives carefully, saying, "Myself, I've been drinking craft beer forever, so it doesn't take motivation for me to put good beer on tap."
Though he's a longtime fan, he's also been involved with providing food for the Michigan Brewers Guild Summer Beer Festival in Ypsilanti, and has seen that Michigan beer can draw 4,000 people in two days. 
At Palate, Hibbert feels confident enough to not just include Michigan crafts, but to stress them, saying, "You're not going to find any of the yellow fuzzy stuff. ... People are getting more educated about beer, and we're educating them one at a time as they walk through the door. ... People just need to try it and give it a shot and people are going to love it. New Holland's Full Circle is one of the beers I usually start traditional beer drinkers off on — it's crisp, clean, and we make our fish batter with it. It's not going to bite your tongue off like Short's Brewing Company's Huma Lupa Licious, which is one of the best IPAs in the country."
The guild's Graham approves of Hibbert's new operation, praising him "for putting the effort into having a good draft system with the appropriate gas systems set up, for a straightforward, sound and well-presented glass of beer it's outstanding."
As for the relative lack of recognition Michigan craft beer gets in its home state, Graham says it can't last forever. "We're really coming into our own from a national perspective. We've got a large number of breweries, several of them noteworthy breweries, and among them all there's a diversity of style. There's a lot of world-class beer coming out of our breweries, and part of that is attributable to the close brewing community, with a lot of good friendships and camaraderie, which means more brewers share with and know each other. It really ratchets the bar up and up on the quality of what they're doing. Michigan has become a top 10 beer state for sure. But Michigan tends to follow hotspots more than national average, so for us to be lagging behind [in recognition] is no surprise."
Graham adds, "But it would be kind of astounding, wouldn't it? For Michigan beer to have 10 percent of the state market would cause a lot of people who think they know what 'regular' beer is to raise an eyebrow.
"And I think it's going well beyond that — I think in 10 years the share will be very high."
Michael Jackman is senior editor of Metro Times. Send comments to [email protected]