Sometimes something is so good it doesn't change much over time. For metro Detroit's long-standing restaurants, this is certainly true; they're old favorites for a reason. But sometimes you can just tell when there's something special about a new spot — that it could be on its way to becoming the next classic. As metro Detroit's dining scene heats up, some newcomers are offering a twist on things other spots already do well. We say the more the merrier. Here are five old favorites we love, and five new spots with their own spin.
Old favorite:
Amore da Roma
3401 Riopelle St., Detroit; 313-831-5940; amoredaroma.com
Technically, Roma Café, Detroit's oldest restaurant, closed in 2017 after 127 continuous years in business. It quickly reopened as Amore da Roma with its former chef Guy Pelino now at the helm, who has made few changes beyond the name (like sourcing fresh ingredients from nearby Eastern Market and updating the decor) while keeping the same menu and mostly the same staff. For classic Italian fare, Amore da Roma remains king.
New classic:
SheWolf Pastificio & Bar
438 Selden St., Detroit; 313-315-3992; shewolfdetroit.com
By all accounts, newcomer SheWolf was an immediate hit when it opened in 2018. The latest from suburban restaurateur Anthony Lombardo sets itself apart from the region's other Italian pasta joints by milling its own organic whole wheat flour in-house. Contrasted with the cheese- and red sauce-covered fare of traditional Italian-American joints, Lombardo's artful plates at SheWolf are more vegetable-based. Further proving this isn't your grandpa's Italian restaurant, the menu even features "Italian divorce soup," a riff on Italian wedding soup.
Old favorite:
American Coney Island
114 W. Lafayette Blvd., Detroit; 313-961-7758
Though Detroiters will endlessly argue over whether American or its nextdoor neighbor Lafayette is best, it's important to look at the facts. The family-owned and -operated American has been serving coney dogs — a humble hot dog slathered in chili, mustard, and onions, for the uninitiated — for more more than a century, making them the oldest coney game in town. The building's patriotic red, white, and blue paint job and its home in a flat-iron-shaped building smack downtown only adds to its certain timeless, classic charm.
New classic:
Chili Mustard Onions
3411 Brush St., Detroit; 313-462-4949
Whether for health reasons, sustainability concerns, or to curb animal cruelty — or simply because Beyoncé is doing it — veganism appears to be having a moment, and now, even the coney dog has gone green. Demand for Brush Park newcomer Chili Mustard Onions, which opened in 2018, is so great that there are often lines out the door before it even opens. In addition to its all-plant coney dog, CMO offers other meatless diner fare like a seitan gyro, a "Big Mock" burger, a beetball sub, and more.
Old favorite:
Mexican Village
2600 Bagley St., Detroit; 313-237-0333; mexicanvillagefood.com
Southwest Detroit has plenty of Mexican restaurants, but there's a reason why many head to Mexican Village when they crave tortilla chips and salsa. Located a bit away from Mexicantown's main drag, Michigan's oldest Mexican restaurant has been serving customers for more than 50 years. The sprawling, two-story eatery has comfortable red booths, authentic fare, and a mean margarita.
New classic:
La Noria
5517 Michigan Ave., Detroit; 313-338-3545
Owner-chef Norberto Garita found a winning formula in the Mexican- and Italian-inspired fare at El Barzon, which opened in 2006. In 2018, he continued the theme at nextdoor neighbor La Noria, but with a more casual atmosphere than El Barzon. Here, Garita serves up riffs on Mexican staples like mole poblano and chile en nogada, along with dishes like a seafood "alla pescatora" pizza.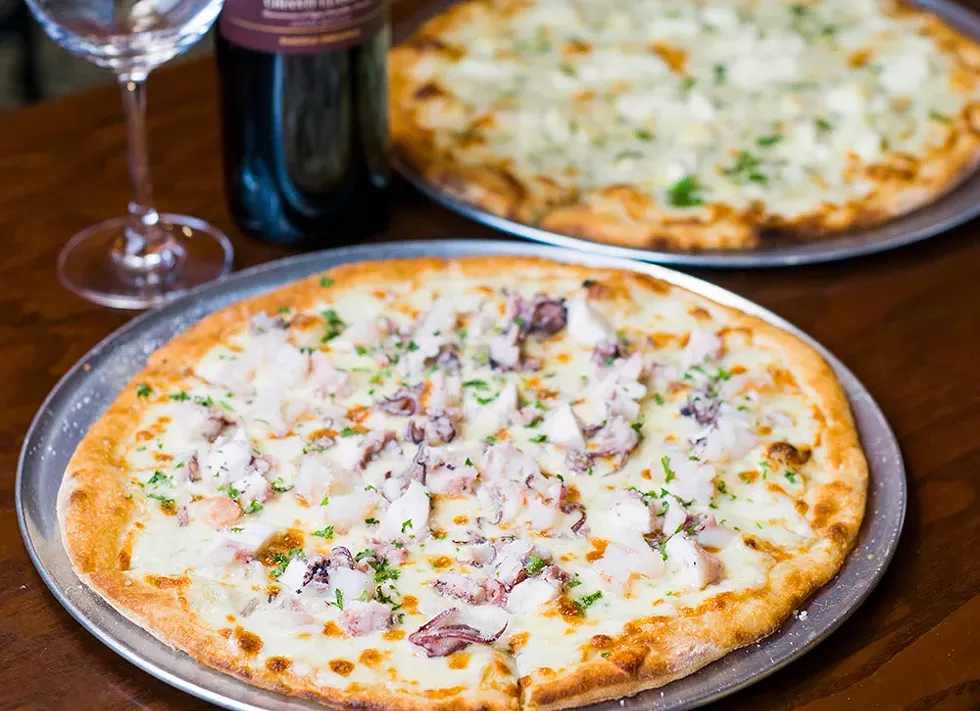 Old favorite:
Miller's Bar
23700 Michigan Ave., Dearborn; 313-565-2577; millersbar.com
Miller's Bar opened its doors in 1941, and has since earned a reputation for a no-frills menu of burgers, fries, and onion rings. (We're really talking no frills here: the space is nearly windowless, and the food isn't even served on plates, instead arriving on wax paper.) What keeps customers coming back is Miller's 7-ounce cheeseburger, served with either American or Swiss, a side of sliced raw onion, and a jar of pickles. Sometimes simple is perfection.
New classic:
Lovers Only
34 Grand River Ave., Detroit; 313-986-1174; loversonlydetroit.com
Opened in 2018 in the now bustling Capitol Park neighborhood, Lovers Only does what national chain Shake Shack does but on a much smaller scale, serving up locally sourced burgers. The stylish spot has a simple menu, with sandwiches like the Classic Smash (a straightforward burger with lettuce, onion, mustard, mayo, and pickles) and the Burlington (which includes dijonaise, Wisconsin cheddar sauce, twice-cooked onions, and pickled relish). For vegetarians, there's the Green Street, served with a meatless Impossible Burger patty, white cheddar, lettuce, and yogurt sauce.
Old favorite:
Buddy's Pizza
Multiple locations; original is 17125 Conant St., Detroit; 313-892-9001; buddyspizza.com
Though it previously existed as a bar, Buddy's started serving pizza in 1946, a move that turned out to be a game-changer for both the then-struggling neighborhood joint, as well as the history of pizza in general. That's when Gus Guerra invented what we now affectionately refer to as Detroit-style, deep-dish square pizza by cooking a Sicilian-style pizza in rectangular metal trays meant for holding tools, which Guerra appropriated from a friend who worked in a factory. It was a hit: Buddy's boasts more than a dozen locations throughout Michigan, and is preparing to take the chain national.
New classic:
Mootz
1230 Library St., Detroit; 313-243-1230; mootzpizzeria.com
As great as Detroit-style pizza is, newcomer Mootz, which opened in 2019, deserves kudos for bucking the trend and bringing big, floppy slices of New York-style, thin-crust pizza to the Motor City. Of course, die-hards swear that NYC-style pizza's secret ingredient is that city's water, which is said to have just the right balance of chemicals so as to activate the dough just right. Nevertheless, Mootz's pies are pretty damn close. Further riffing on the NYC-style theme, the spot even has a walk-up window called Side Hustle that serves up pizza by the slice — perfect for a late-night post-drinking bite after hitting up the bars downtown.
So many restaurants, so little time. Sign up for our weekly food newsletter delivered every Friday morning for the latest Detroit dining news.