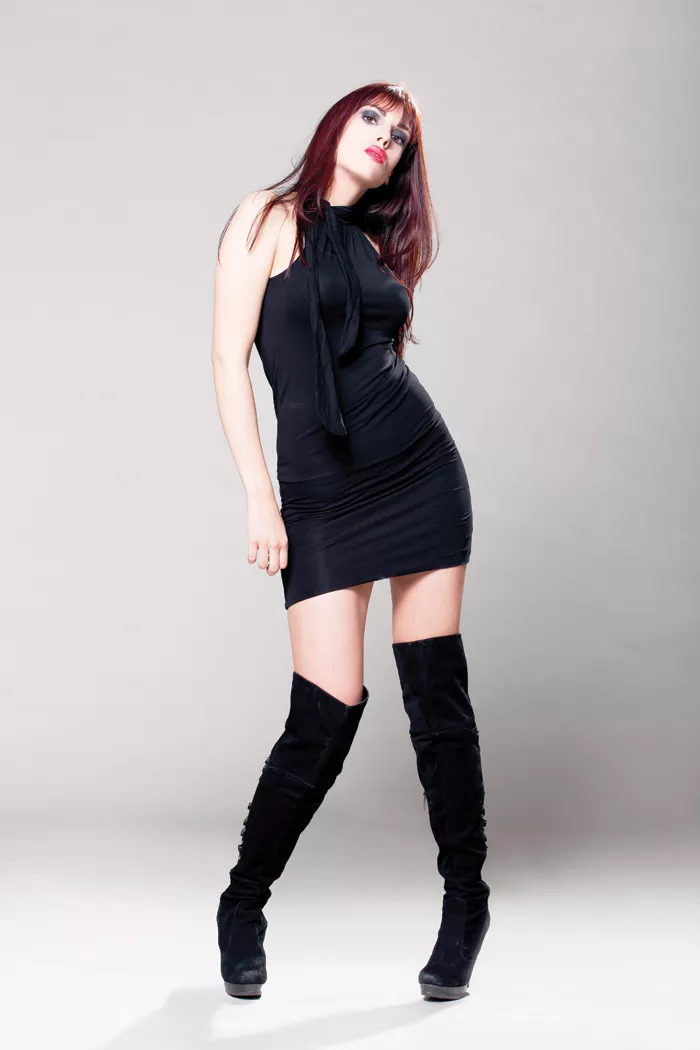 Five tips for the clueless dude on shopping for that special lady, from the Peacock Room's Liz Roekle:
1) Jewelry: "We have everything you could want: shiny, punk, studs, spikes, glitz, glam, Swarovski crystals."
2) A tiny clutch: "One thing all women need is a tiny handbag. It has to be big enough to contain three things: lipstick, a phone and ID. If you can smash all three in there, that's your go-to."
3) Scarves: "Scarves are always great gifts, but they're especially fashion-forward now. They can be casual, or they can complement an evening gown. We have some Lurex scarves with a little glitter in them that can be worn as an attractive shawl. It all depends on how they're worn or woven."
4) Little black dress: "Women generally love a little black dress. But with colors and prints being super-hot right now, if you can find a flip option, that's best. An LBD with a funky patterned flip to it allows you to dress up or down, maybe with a scarf to dress up or a cardigan to dress down." Hint to the guys: "Look at the size of her dress in the closet. Your spying will pay off."
5) Sweaters: They're so versatile, you can wear them with a flyaway look, as the boyfriend cardie. Some chunky oversize sweaters go with tights. They can be decorated with crochet or pieces of lace. You can wear them with brooches. We live in Michigan — never been disappointed in a sweater." mt
The Peacock Room and Emerald are inside the Park Shelton, 15 E. Kirby St., Detroit; 313-559-5500; peacockroomdetroit.com or emeralddetroit.com. Free parking in nearby structure with store validation.