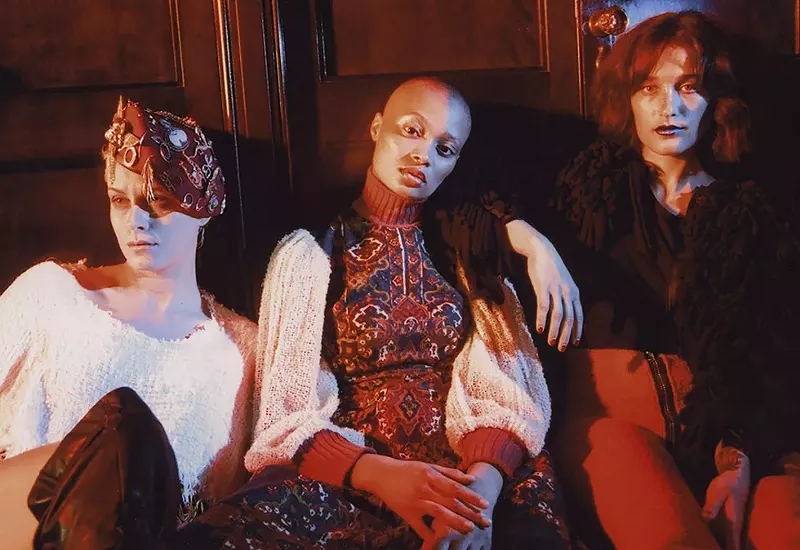 See all the photos from our fall fashion shoot here.
Location aside, an attempt to determine the common aesthetic denominator among Detroit's local fashion creatives could leave one confused. During an exploration of an eclectic selection of pieces by over a dozen emerging Detroit-based artists and designers, we found this town is bubbling with a versatile assortment of under-the-radar talent.
But by fusing together Karissma Yve's sculptural Xenophora jewelry, Cristin Richard's House of Raw fur and human hair-adorned epaulets, Alxvndra's functionally avant-garde women's wear, and woven wonders via Feather Chiaverini, among other works, not only did a beautiful melancholy and multifarious look emerge, but so did a few common themes.
Take clothing designer by-way-of vintage wholesale dealer, Torya Schoeniger. Her dreamy French-film inspired line, Thank You for Everything, employs vintage textiles and romantic silhouettes to evoke a '70s vibe.
"I'm grateful for the ability to breathe new life into textiles and fabrics that would have not normally been used," she says of her pieces.
In a similar method of no-waste production, Meghan Navoy of Corktown-based A Wool Story creates one-of-a-kind cotton rope necklaces.
To market themselves, art-centric brands like Simone Else's Eat Da Rich, Dessislava Terzieva's Paid Actor, and Alxvndra use social media to curate visuals and target a niche, connecting with some international clients.
"Instagram is a free platform that allows me to finish a piece and, within moments, share it with everyone," Else says, when asked how to navigate the saturated yet thriving e-commerce market.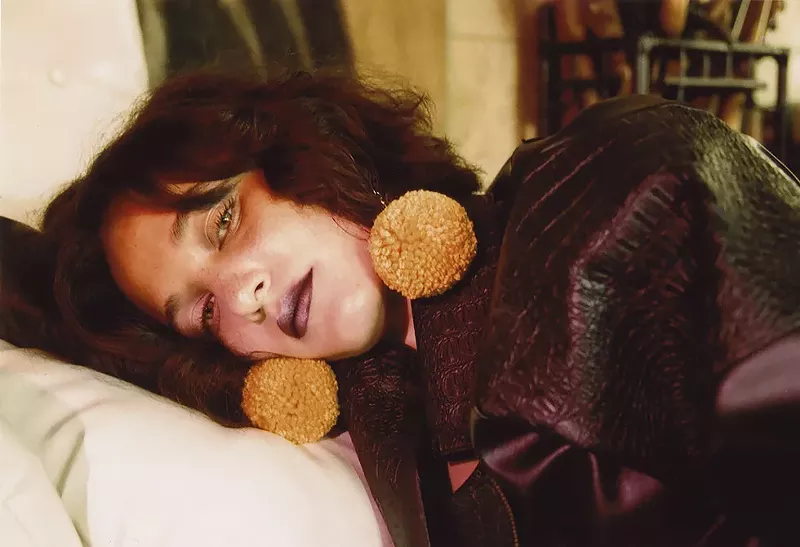 By crediting collaborators in fashion editorials, she's able to reach like-minded people and garner a following for her line. Her coveted custom pompom accessories have developed a diverse fan club.
While some designers rely solely on web marketing and sales, companies like Xenophora, Charing Cross, SMPLFD, and Détroit Is the New Black also have brick-and-mortar storefronts and showrooms where customers can shop their apparel and accessories.
SMPLFD — a stripped-down unisex streetwear line featuring original, altered thrift, and printed-on pre-made garments — operates from a two-level space in Eastern Market. Screen printing and design are done in the basement and a retail storefront is open at ground level, where founders Andrew Davis, Justin Fishaw, and Vince Troia recently celebrated one year in business.
Meanwhile, Détroit Is the New Black operates out of a large, glassy storefront on Woodward Avenue in downtown. Owner Roslyn Karamoko curates a selection of screenprinted T-shirts along with a new line of soft leather handbags and backpacks. Collaborations with other designers, both local and international, give the store an avant-garde air — much like the outcome of our fall fashion shoot.
To see the full fashion feature, click here.


Photographed on 35mm film by Jade Lauren

Styling + words by Angela Wisniewski

Hair by Dane Cabrera at Todd's Room

Makeup by Jessica Haze at Todd's Room

Shot at the Lynch residence in Detroit's Arden Park

Models: Nicollett Warczak, Christiane Staten, Dana Henson