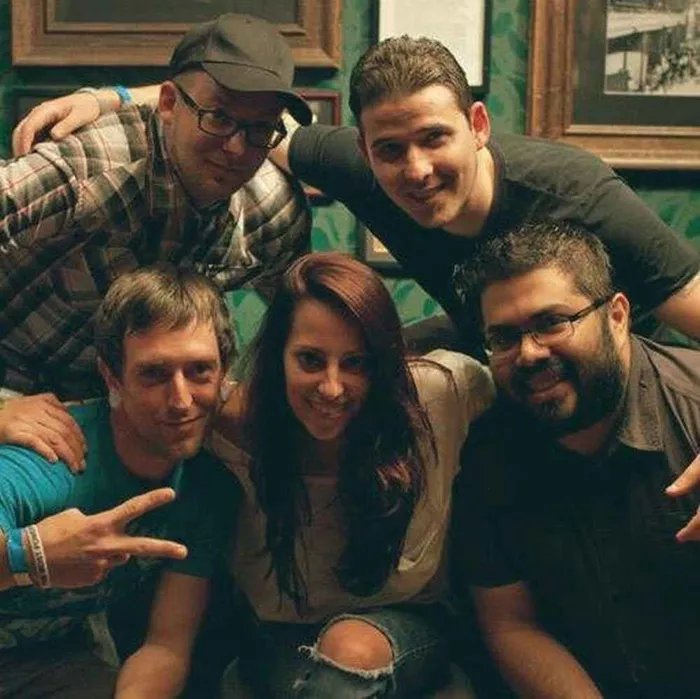 Hard rockers After the Tide plays music that they describe as positive, energetic, Detroit rock 'n' roll, and they're putting out a three-track EP in July. Composed of Angela Arce, Sean Soroka, Joe Kaschynyc, Steve Lupinski, and Jose Martinez, the band is going to be performing at Blowout for the first time this week. They're not the chattiest souls; they're probably not used to doing interviews, but they're nice enough and the tunes are huge. Big riffs, anthemic choruses and strong melodies are the order of the day. We grabbed the guys to find out more …
Metro Times: When did the band form?
Martinez: Around two years ago. We had different lineups. This lineup has been together for about a year. We're looking to blow up the city of Detroit, and then go further into the country.
MT: Who are you guys influenced by?
Arce: I have influences from Paramore to pop-punk and rock. Before I joined this band, I was more Broadway singing. I grew up listening to classic rock — pretty much anything and everything. I performed "On My Own" from Les Miserables. "Home" from The Wiz is my favorite.
Jose: We're all really diverse. Pop, jazz, blues, metal, punk rock. You'll hear little bits of where we came from when you hear us live.
MT: Which have been your best and worst shows so far?
Martinez: The best had to have been in New York in September. It was certainly the most fun show we ever played. The best show around here was probably at the Machine Shop when we opened up for Saving Abel. As far as the worst — the Ritz. Oh man, shitty sound, shitty staff. The best part of the whole night was the club sandwich that Sean got. The Machine Shop, everything was top-notch. The crowd was great. The drinks were flowing — we couldn't have been treated better.
MT: What city are you based in?
Martinez: We are from Southgate, in the Downriver area. I guess you could say there's a Downriver scene. There are a lot of fans around here. Our two biggest venues are Rocky's in Riverview and the All Around in Taylor. They get the most notoriety. There's also Simon's After Dark in Allen Park. That's on the smaller end, but they bring a crowd. There are other ones around, but those are more for the bar scene bands. We steer clear of the bar scene a little bit.
MT: What can we expect from your Blowout ?
Martinez: High energy and something to remember.
Soroka: A lot of fun. Something different.
Martinez: Our goal is to be one of the bands that everybody talks about when it's over.
MT: What's next, after the festival?
Martinez: We're doing Jam Fest at the All Around in Taylor: 15 bands — lots of locals and a few nationals.
MT: That might be the coolest thing that's ever happened in Taylor.
Martinez: Pretty much.
After the Tide plays the Metro Times Blowout at 11:30 p.m. on Thursday, May 1, at Celina's Sports Bar, 11667 Joseph Campau Ave., Hamtramck; 313-365-1801; mtblowout.com.