Self-care has become a hot topic these days, evoking ideas of expensive bath bombs and boutique consumerism as a panacea for lives spent struggling against the ravages of late capitalism. But considered another way, self-care is about devoting time, space, and resources to aspects of daily life that contribute to one's baseline health and wellbeing — physical, mental, and emotional. This might mean scheduling a regular massage, making a point of sleeping in on your day off, or getting a flu shot instead of just hoping to avoid the seasonal ick. During the winter months, self-care becomes even more vital, because the limited daylight and freezing temperatures are known to affect mood and immune health, leaving us vulnerable to illness and depression.
Luckily, a whole crop of up-and-comers in Detroit are making it easier than ever to centralize self-care, even with limited resources. In an effort to unfold some potential for a happier, gentler winter, we spoke with some of Detroit's savviest ladies regarding healthy eating, accessible spa life, fitness regimens, and how to nurture the spirit.
Whether you want to explore these or other methods to beat the wintertime blues, remember that feeling good is not a frivolous goal, but actually a sign that you are doing right by yourself. Let these vanguards of the Detroit self-care scene show you the way, or blaze your own trail — just never forget, you deserve it.
Active lifestyle
We're well into January, so naturally your New Year's resolution to get to the gym more often has likely fallen by the wayside. But Amina Daniels, the relentlessly upbeat proprietor of Live Cycle Delight in the West Village, wants you to know that making the choice to get to an exercise class is one of the best things you can do for yourself.
"Fitness really transcends exercise," says Daniels. "It's an opportunity for you to let go, for you to unlock potential, and to do something that you thought you couldn't do. When you can do something that you thought you couldn't do once, then the possibilities become endless."
Daniels, a Detroit native, returned to the city in 2013 after working in the fashion industry in New York. "In New York, I did a lot of boutique fitness — a lot of people worked out as a social experience," Daniels says. "I knew Detroit had an opportunity to be healthier, and I knew there was an opportunity to be more inclusive, in terms of who was participating in classes." LCD is attended by people as diverse as the classes they offer — from low-impact, restorative yoga, to cross training, to popular, high-energy spin classes.
Like many residents of Detroit, Daniels suffers from asthma, and found ways to overcome her condition through a Bikram yoga practice. "I would be having an asthma attack in class, and my teacher would say, 'You're fine, just sit there and breathe,' and I'd be looking at her like she was insane," says Daniels. "But then it worked!" Now Daniels teaches multiple classes a day at LCD, and the studio is so popular that she's in the process of opening a second West Village location — LCD Hot — dedicated entirely to yoga.
"After a hard day, it's easy to go to the bar and drink, and sit, and talk, and smoke," says Daniels. "It's not easy to go to a class to be vulnerable and push yourself. That's always the hard part — instead of putting in, putting something out there. I just want people to know there's so many more options."

Live Cycle Delight is located at 8019 Agnes St., Detroit; livecycledelight.com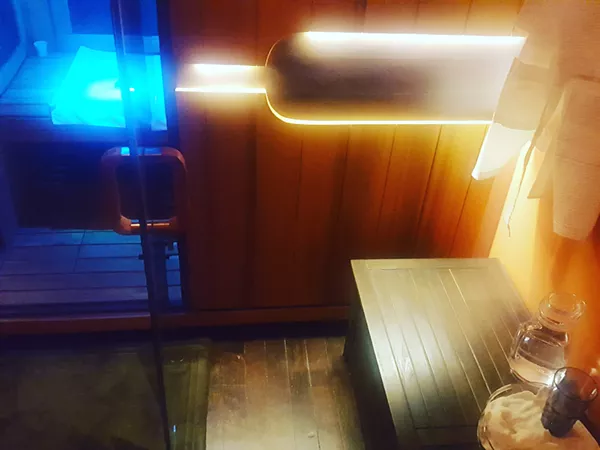 Relax and restore
For some people, taking a spa day seems like an extravagance, but for certified massage therapist Jenaveve Biernat, and her business partner Anahí Hollis, it is a preventative practice that makes good medical sense.
"Health insurance might help you when you're already sick," says Hollis. "It might give you an opportunity to go get a Band-Aid for whatever goes wrong because you didn't have self-care for so long." This underscores a general trend for many Americans, who wait until things are at a critical point before seeking treatment. Biernat and Hollis see the preventative potential in spa offerings, and their co-owned oasis, Meta Physica Wellness Center — in a sparkling new location at Trumbull and Bagley in Corktown — offers many different types of respite from the stress of daily living.
"We offer holistic healing," says Hollis. Meta Physica has a full staff of licensed massage therapists, a new line of state-of-the-art dry saunas, and plans to open an organic onsite juice bar in the coming months.
"Something I see as a therapist is how many surgeries are administered for damage in soft tissues," says Biernat. "Muscle is soft tissue — if you take care of your muscles, you can avoid worse injuries." Meta Physica offers massages and sauna time at accessible prices, considering the upscale nature of their facilities, but even if $70 for a massage raises your eyebrows, consider that it is a fraction of the cost of surgical intervention later down the road.
"Taking care of yourself is a lifelong process," says Hollis. "Enjoy it!"
Meta Physica Wellness Center is located at 1701 Trumbull Ave., Suite 3, Detroit; 313-303-7611; metaphysicamassage.com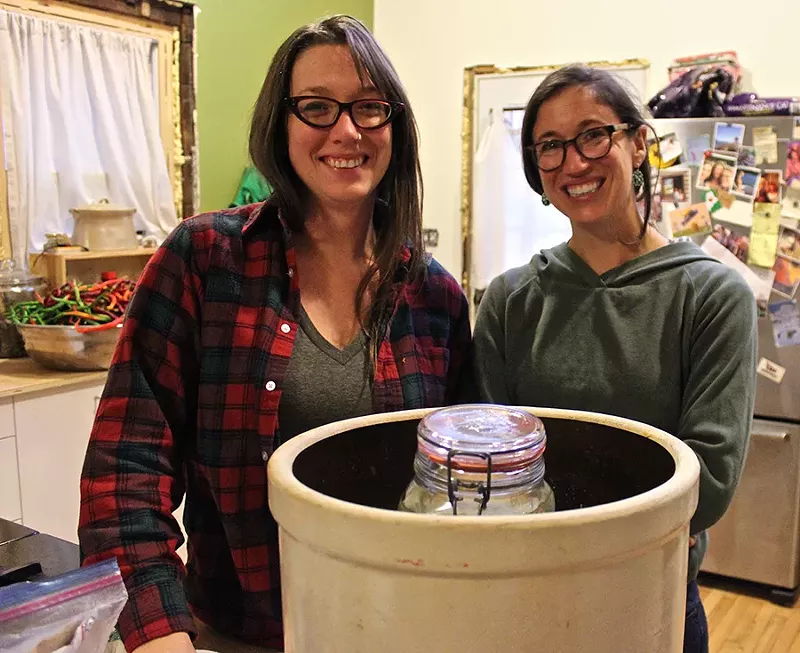 Seasonal eats
For Alison Heeres and Gwen Meyer, co-proprietors of Coriander Kitchen and Farm, eating in tune with nature is a year-round experience, and the winter months are no exception.
"This is the time when we thank ourselves for fermenting, canning, and drying produce from the farm," says Heeres when asked for tips on healthy eating in the cold season. "Since we are locavores, the winter months can become very root and starch heavy. We kick up our immune system and metabolism by adding fermented foods such as kraut, kimchi, and green tomatoes and canned and dried nightshades (tomatoes, peppers, eggplants). A little capsaicin from peppers goes a long way for your mood — and it helps with digestive and cardiovascular health."
Heeres also calls herself a devotee of the church of soup — it's a good way to make nurturing food for yourself that can last all week.
"Learning how to make soup well will serve you in these dark months," says Heeres. "It is warm and incredibly nutritious, and is a great use for those tomatoes you canned or tossed in your freezer. Make sure to save all your carrot, fennel, celery, and onion scraps in the freezer to whip up veggie stock when you need it. If you are in need of a real boost, making rich bone broth as a base for your soups will add much needed minerals and collagen."
More information about Coriander Kitchen is available at corianderkitchenandfarm.com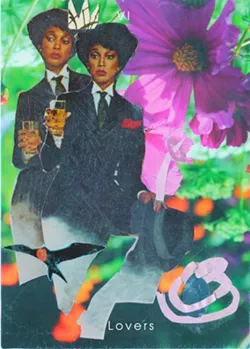 Ritual Healing
Of course, all questions of self-care need not be physical — just as important are finding ways to nurture our mental health, especially when the winter descends in Michigan's trademark gray days.
"For me, ritual is really closely tied with mental health," says Casey Rocheteau, the inaugural Write-A-House winner, and the artist who developed her own Shrine of the Black Medusa tarot deck. "I know for myself, keeping a schedule or a routine really helps keep us healthy. That's what ritual is for me, an emotional and spiritual routine. Putting offerings on my altar is as satisfying to me as cleaning the dishes. Pulling tarot cards is like paying my bills, but typically much less depressing."
Rocheteau's initial set of 78 cards were made quickly, but she continued to cultivate the idea over years before arriving at the finished product. "It blossomed into this idea of celebrating all the kinds of things that society tries to shame us for," says Rocheteau. "I wanted to collect and collage images that celebrated queerness, blackness, disability, femininity, and so on. The ethos for the deck is 'embrace your monsters and turn obstacles to stone.'"
Rocheteau's Shrine of the Black Medusa tarot deck is available at caseyrocheteau.org/blackmedusatarot