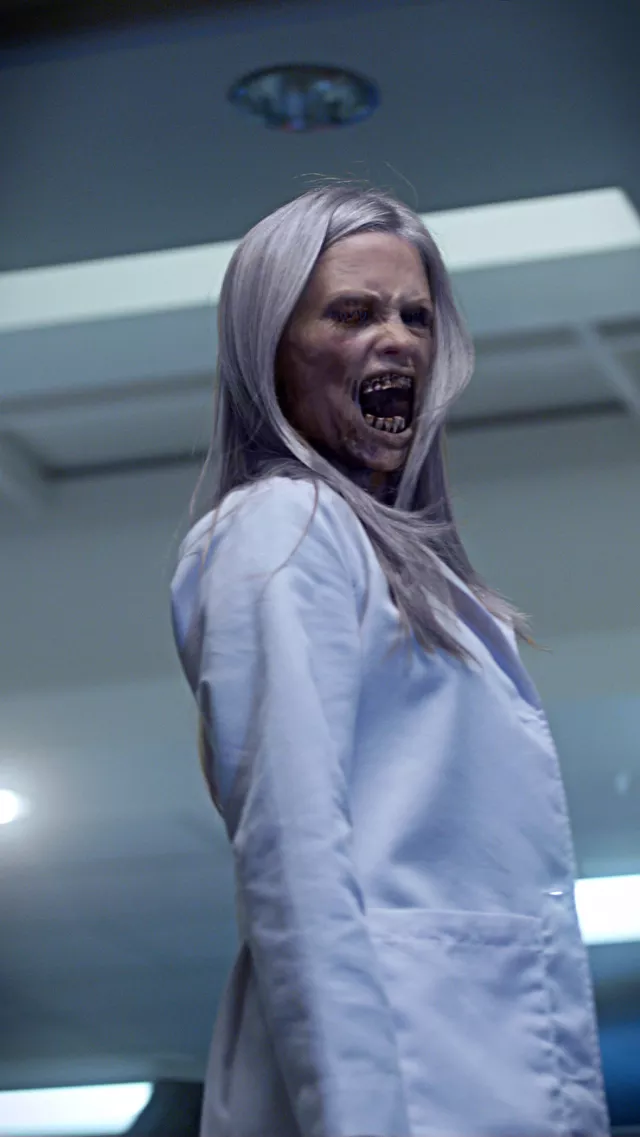 Sometimes you just have to scratch your head and wonder who's handling the big thinking at NBC. The network that gave us The Playboy Club — for three weeks, at least, before canceling the show after realizing that the people most likely to watch it are at strip clubs  — is launching a primetime creature feature with the dark and unconventionally creepy cop drama Grimm, premiering at 9 p.m. Friday (Channel 4 in Detroit). 
The network initially planned to unleash Grimm last Friday, Oct. 21, but earlier this month NBC made the executive decision to push back the debut to capitalize on the natural synergy in the days leading up to Halloween. 
Now wait a pumpkin-pickin' minute. Just weeks ago NBC recognized that opening their spooky new Friday night show the weekend before Halloween might be a sharp idea? This didn't occur to them last summer when fall TV premiere dates were set? Did they forget when Halloween was? Can you imagine some programming lackey bursting into NBC's executive suites and shouting, "S.B.! Halloween is at the end of October! Why don't we introduce that new series, Grimm, around the same time?"
More astonishing, the network already had scheduled Halloween-themed episodes of its Thursday night sitcoms — Community, Parks and Recreation, The Office and Whitney — to air tomorrow night. Like I've said here before, they don't seem to get out very much at NBC.
Produced by the surreal thinkers that gave us Angel (Jim Kouf) and Buffy the Vampire Slayer (David Greenwalt) — along with Sean Hayes (Will & Grace), which is pretty spooky in itself — Grimm is a modern "reimagining" of classic Grimm's Fairy Tales set to a police procedural beat. It will be compared unavoidably to Once Upon a Time, the ABC myth-and-legend drama that premiered Sunday. Both will, in time, present 21st century depictions of Snow White, Cinderella and Prince Charming, among other big-name legends. While Once Upon a Time trades on superior production values and special effects, however, Grimm appears to be staking its hopes on ... really scary faces. 
The series is filmed on location in Portland, Ore., and looks like it. The lead actors are hardly household names (yet), and only barely recognizable. David Giuntoli (Love Bites) plays Portland Police Det. Nick Burkhardt, who's finding it tough enough acclimating to his new job in homicide when his dying aunt informs him that he really is among the last of the Grimms, the ancient family charged with keeping mythological creatures in check. He has the ability to see the real faces of the evil beasts as they try to blend into everyday society. Believe me, this is a power you don't want to possess (unless you're online dating, I suppose), and it causes much consternation for his partner (Russell Hornsby, Lincoln Heights).
Though nobody comes right out and says it, Friday's pilot is essentially Little Red Riding Hood and the Big Bad Wolf. Nick is aided in his search for the hairy predator by a "reformed" wolf named Monroe (Silas Weir Mitchell) who will provide Grimm's comedy relief. "We don't socialize much," Monroe says of his fellow B.B. wolves. "Bad things happen when we get into a pack."
Scary TV series traditionally don't do well on network because they cannot be as terrifying as their counterparts on cable and the wide screen. Angel and Buffy were two exceptions to that rule, so maybe the creative brain trust behind Grimm can beat the odds this time. But I doubt it. The lack of star power, a competing new show in the same genre and a Friday nighttime slot all appear to be working against its success. NBC took the cutting-edge marketing approach of sneak-peeking the pilot episode earlier this month to anyone who followed the show's updates on Twitter. They know that Grimm describes the show as well as its potential. Hey, maybe that's when they got the idea to unveil it near Halloween!
'Allen' Wrenching: There is something disturbingly unfunny about Allen Gregory, newest addition to FOX's "Animation Domination" block at 8:30 p.m. Sunday (Channel 2 in Detroit). A new definition for King of the Hill — it's co-created, written and executive produced by Superbad and Moneyball movie nebbish Jonah Hill, who also provides the title character's voice — the half-hour revolves around 7-year-old Allen Gregory de Longpre, the home-schooled, metrosexual son of gay male parents who's thrust against his will into the cauldron of public school with kids his own age. I'm not certain if it's the stereotypical, dated homosexual punch lines or young Allen's aggressively disrespectful and superior attitude toward every adult within his bespectacled vision (as if America's young people didn't already learn enough of such abhorrent behavior from real-life actors on the Disney Channel). But the first whiff of Allen Gregory is very, very malodorous at its core. However, Hill is a white-hot commodity in Hollywood right now; French Stewart (3rd Rock From the Sun) and Will Forte (MacGruber) are among the celebrity voices, and nestled between The Simpsons and Family Guy the show should draw well out of the box and receive every opportunity to grow. FOX gave students at Michigan State University a sneak preview of the pilot two weeks ago, then the Spartans went out and beat U-M. Can't tell if they were inspired or working out their anger.
Manning up: On my Twitter feed (@wordgrouch) this month, I lamented the irony that the premiere of Tim Allen's new ABC sitcom Last Man Standing might suffer in the ratings opposite his beloved home-state Tigers in Game 2 of the American League Championship Series. "Even Tim is probably watching the game tonight!" I woofed. Note to self: Michiganians love the Tigers, but it appears much of America still loves Tim Allen on television. Last Man Standing bowed to a whopping (for network TV in 2011) 13 million viewers in its 8 p.m. Tuesday time slot, 4 million more than tuned into Dancing With the Stars in the same hour the week before. Now that's new home improvement. Congrats, Timmy.