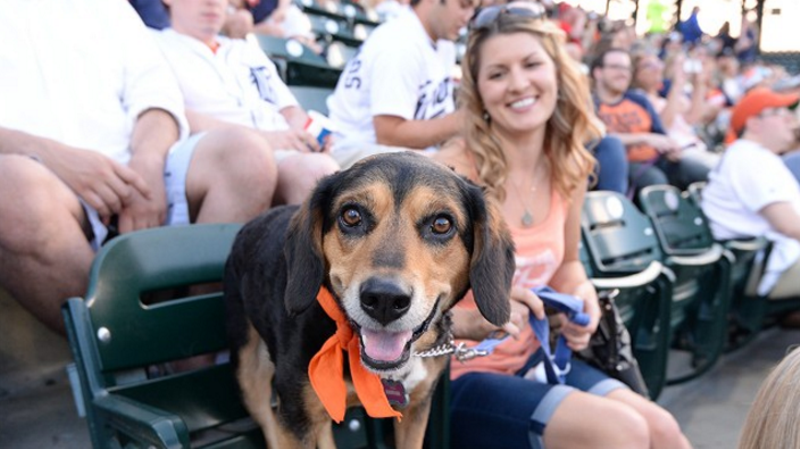 For one game (and one game only) Comerica Park is allowing Detroit Tigers fans to bring their four-legged pooch to the ballpark for a full-out doggy day celebration. The game is scheduled for Tuesday, June 27 at 7:10 p.m.
A $48 ticket package will get you into the "Bark at the Park" game against the Kansas City Royals. The ticket includes admission for yourself and one dog. Additional tickets can be purchased as well so the whole fam can come, too.
You and your hound will get access to the dog party area that features water stations, doggy restrooms, and hopefully some yummy treats. It's basically a dog-lover's wildest dreams come true.
Just make sure that you bring a copy of your dog's updated vaccinations upon entering Comerica Park. If you don't have them you will get turned away.
Tickets are limited and can only be purchased in advance, so we suggest you get on it when they go on sale Wednesday, May 3 at 11 a.m. We're sure it will be a howlin' good time.