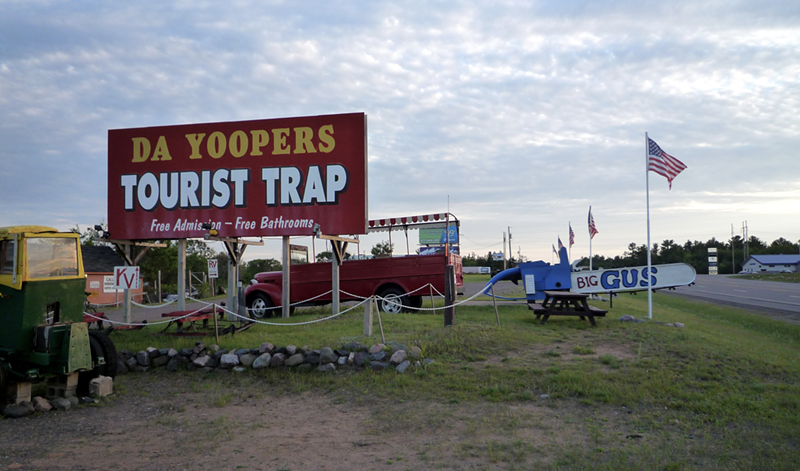 Say yah to da U.P., eh! The Yooper accent was rated one of the sexiest in the U.S.
At least that's according to a reader poll by the travel website
Big 7
. The poll placed the Yooper accent at No. 14, ahead of accents like Tennessee's and San Francisco's.
Here's what they had to say about our neighbors from across the bridge:
"Yoopernese" is the dialect you'll hear in the Upper Peninsula of Michigan. The accent is heavily influenced by the area's Scandinavian immigrants, so they say "yah" instead of yeah, "d" for "th" ("dere" for there, "dat" for "that") and "eh" at the end of most sentences.
Oh yah, baby. Talk dirty to me.
Meanwhile, "Midwestern," which could certainly encompass much of the rest of Michigan, placed 16:
The 12 states that make up the Midwest have some of their own unique accents, but generally speaking the Midwestern accent in say, Iowa and Nebraska, is subtle and sweet. The words Mary, marry, and merry all rhyme with each other.
Oddly, Cleveland, which would be considered a similar example of the Midwest
Inland North accent
, placed 23. And why isn't the Detroit accent on this list?
Actually, we're thinking this list is bullcrap. Deep down we know the nasally Michigan accent is comically un-sexy; that's the entire premise from that hilarious "1-600-LANSING"
Saturday Night Live
sketch from years ago.
So take this list with a grain of salt. Here are the nation's top 15 sexiest accents, according to Big 7.
15. Cajun
14. Yooper
13. Miami
12. Chicano
11. Northwestern
10. California
9. St. Louis
8. Philadelphia
7. Hawaii
6. Mississippi
5. Chicago
4. Maine
3. New York
2. Boston
1. Texas
Stay on top of Detroit news and views. Sign up for our weekly issue newsletter delivered each Wednesday.