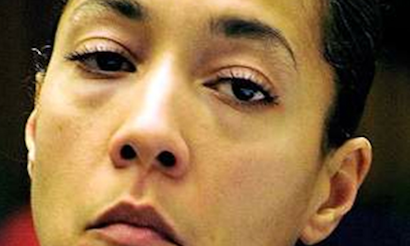 What the heck is going on at Detroit's 910 AM?
First, the station announced a show called "Live and Unplugged," featuring Bob Ficano. As you may recall, voters sent Ficano his walking papers in 2014, in a primary that saw him garner single digits.
We were pretty hard on Bob in a post the other day
, seeing him as totally unfit for the role of talk show moderator. For us, you couldn't get more underwhelming than the idea of Ficano leading a discussion about Detroit after the way his reputation has been tarnished.
That was, until we heard
the news that Christine Beatty would be on the station
. Is this wise? At least Ficano left office without being convicted of a crime. Beatty resigned in disgrace and went to jail. Is it a good idea to give two hours of airtime to a person who got hit with a $25,000 slander suit? Will the show make reference to the way she treated two Detroit cops "worse than dope men" after they pulled her over for speeding? You could title the show Do You Know Who the Fuck I Am?
Beatty has been working hard to turn her career around ever since it went down in flames, and she has chosen to take the route many celebrities do: The brave coming-forward in the form of the tell-all feature story, hoping to appear swayed by love, and to catalog all the "mistakes" she made while always seeming to avoid a direct apology or admission of wrongdoing.
We, of course, remember her on the stand, smugly invoking the Fifth Amendment over and over, and the seven felonies she was charged with, including perjury and obstruction of justice. Is this the kind of "straight shooter" you want on the air? It's one thing for Beatty to talk about how horrible she felt being a two-timer and her other official misconduct. But the criminal justice system judged her not on her feelings but on her actions. In her fireside chat with Essence magazine, Beatty talked about how simply horrible she felt while she was engaged in wrongdoing, but what good is feeling bad about it when you go ahead and do the misdeeds anyway?
People do make mistakes. They get desperate and do stupid things. They are caught, convicted, and do time. In many cases, they never recover from the setback, and struggle to earn an honest living for the rest of their lives.
But what does it say when you give a person power, and their character turns out to be so lacking, their conscience so crippled, their word so meaningless, that they go down in flames. Isn't this an insult to all the people who aren't politically connected enough to be given a second chance? Why offer a public forum to somebody who, as far as we know, only said "I'm extremely sorry" in one tearful statement, right after pleading guilty to perjury, no less?
As Kym Worthy said when Beatty was sent to jail, "Public trust is "a gift. It's not something that you go and take from the public trough." It's a shame the management of 910 AM saw fit to place the role of host before her.
Or is 910 AM less a radio station than it is a "rehabilitation station"?