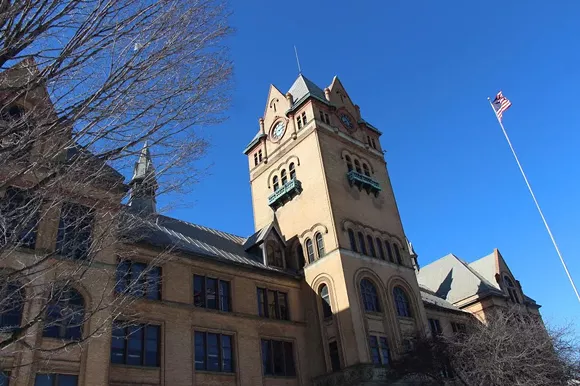 Wayne State only has a few nearby places for students to get groceries, with Little Asia Mart, Whole Foods and University Food Center being the closest. Unfortunately for students living on campus, though, nutritious groceries can't always make the budget. "The W," a food pantry set to open April 2 on campus, is looking to solve that issue, identified as "food insecurity."
According to a study cited in WSU's press release on The W, 48% of students surveyed reported experiencing food insecurity and caused some students to even miss or drop classes. "The pantry will provide perishable and nonperishable goods, toiletries, women's hygiene products and other supplies" to such students according to the press release.
No financial information is required to apply—all the online form asks of students is their access ID (the 9 digit number on your OneCard), first and last name and to optionally list any goods besides food they might be in need of. Once the submission is approved, one needs only to provide their OneCard each of the 1 or 2 times a month they go to The W.
'The W' is also going to depend on volunteers, so there's no reason you can't make use of the food pantry and vice versa.
The W will be located at 703 W. Kirby, right by the Subway. Hours will be Mon-Thurs 4 p.m.-8 p.m. and Sunday 2 p.m.-6 p.m.