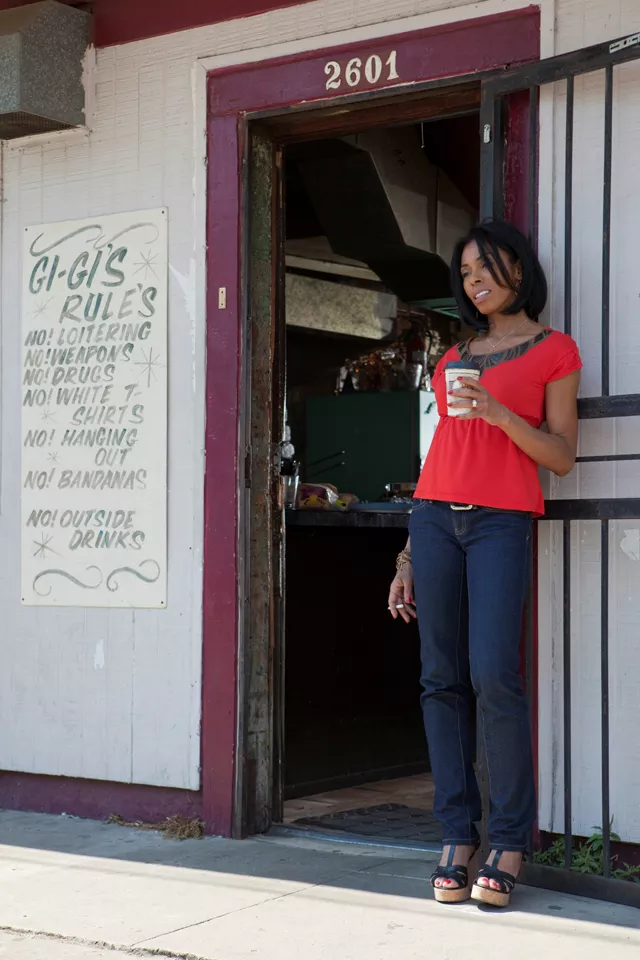 From where I sit with my remote, it's hard to judge whether the state of television is better or worse as 2010 tumbles to a close. The Jay Leno-Conan O'Brien late-night turf war dominated the early part of the year and shook the foundation of NBC's 30 Rock headquarters. After the Sturm und Drang, Leno was back in the time slot he should never have been forced from, while O'Brien had a mega-buyout and resurfaced on TBS. Very funny. (O'Brien lost almost half of Leno's Tonight Show ratings; Leno has yet to win them back, leaving Conan's bank account the only winner.)
"Reality" series — how real can anyone truly be with cameras dogging their every twitch? — continue to spread like kudzu, and the stupid ones (The Hasselhoffs, Bridalplasty, 16 and Pregnant) just get stupider. America's No. 1 series, American Idol, is losing its Filthy McNasty, Simon Cowell, and never again will be the same. Pompous Piers Morgan is replacing Larry King on CNN. Did America really need Bristol Palin on Dancing With the Stars? Or Sarah Palin's Alaska? And I, for one, am Glee-d out.
On the other hand, the best shows, several of them cited below, are as good or better than ever, and they're abundant. Great actors have been drawn to outstanding TV projects — Al Pacino as Detroit's Jack Kevorkian, Claire Danes as Temple Grandin, and Laura Linney in The Big C, to name a few. Our little factory town has become an epicenter for television production, and while such shows as Detroit 1-8-7 and Hardcore Pawn (whose new season premiered Tuesday night) aren't prompting anybody to start drafting Emmy speeches (yet), they stand up proudly against their competition. And the successful return of such veteran stars as Betty White (Hot in Cleveland), Cloris Leachman (Raising Hope) and Tom Selleck (Blue Bloods) suggests TV is reversing Hollywood's age-old ageism.
2010 just feels too transitional a year to be confined to 10 "best" picks. So in the spirit of the "Big Ten" expanding to 12 teams, here are 10-plus — providing ample reason to get excited about 2011.
Justified (10 p.m. Wednesdays, FX; returns Feb. 9): Detroit's Elmore Leonard wrote Westerns long before becoming one of America's leading crime novelists, and this violent series adapted from one of his short stories combines the best of both. Timothy Olyphant, as steely-eyed U.S. Marshal Raylan Givens, brings bite and menace to the crackling, Leonardesque dialogue.
Modern Family (9 p.m. Wednesdays, ABC/Channel 7): Great sitcoms tend to track across decades, and when Everybody Loves Raymond departed in 2005 there was a brief panic waiting for a show to take its place. We needn't have worried: This ensemble family comedy, topped by Ed O'Neill, Emmy winner Eric Stonestreet, gorgeous Sofia Vergara and delightful Rico Rodriguez, is laugh-out-loud funny because it's almost too real.
Treme (10 p.m. Sundays, HBO; returns this spring): Detroit 1-8-7 producers say they want our city to become a living, breathing character in their series. Perhaps they can take a lesson from master storyteller David Simon (The Wire), who made post-Katrina New Orleans the leading lady of a phenomenal cast. When a show gets renewed for a second season one week after it premieres, that's saying something. Just tell me John Goodman's character really didn't commit suicide! Mon Dieu!
Hawaii Five-O (10 p.m. Mondays, CBS/Channel 62; new episodes return in January): The most surprisingly good new show of the season, and the exception to the rule that classic-TV remakes suck. While we now know Alex O'Loughlin's version of Steve McGarrett is far from cuddly, his prickly personality is more than offset by Scott Caan's wisecracking Danno. Reimagining burly Chin Ho Kelly and Kono as Daniel Dae Kim and Grace Park, respectively, was inspired.
Southland (10 p.m. Tuesdays, TNT; new season begins Jan. 4): Best cop show currently on TV. Period. The only fear is that the new season produced for TNT with no holdovers from its initial NBC run, won't be as spellbinding as the first.
Men of a Certain Age (10 p.m. Mondays, TNT): Sick of me raving about this series? Suffice it to say, I think it should be required viewing for anyone between 35 and 65 — or anyone else trying to figure out why guys act the way they do during those years.
The Good Wife, (10 p.m. Tuesdays, CBS): Complex, absorbing legal storylines, and while I didn't see that love triangle coming, it sure is juicy, isn't it? The supporting cast, led by Josh Charles and Christine Baranski, is superb. And to think, through ER, Law & Order and Sex and the City, it never occurred to us Julianna Margulies and Chris Noth could do better work. We were wrong.
Undercover Boss, 9 p.m. Sundays, CBS: I was fully prepared to detest this workplace fantasy, but my wife loves it so much she watches back episodes online. She sucked me in. It's rare that American workers get any kind of media love these days, and as you become involved in their backstories you're guaranteed to shed a tear.
Breaking Bad (1:30 a.m. Thursday) and Mad Men, AMC: Both examples of the excellence American Movie Classics imprints on its original series revolve around distant, broken men. Emmy Best Actor Bryan Cranston's character, Walter White, came clean this season about his meth-making double life, but Mad Men's Jon Hamm, as ad honcho Don Draper, still has many secrets to reveal. New episodes of Breaking Bad aren't expected until July? Nooooooo!
Boardwalk Empire, HBO: I can't imagine anybody imagining Steve Buscemi as a Hollywood leading man. But he is a marvelous actor, a favorite of both critics and fans, and the ideal choice for "Nucky" Thompson, the corrupt politician-slash-gangster who controls Atlantic City at the dawn of Prohibition in the 1920s. The first episode, directed by Martin Scorsese, was the most expensive pilot in television history, and subsequent episodes have maintained those lofty standards.