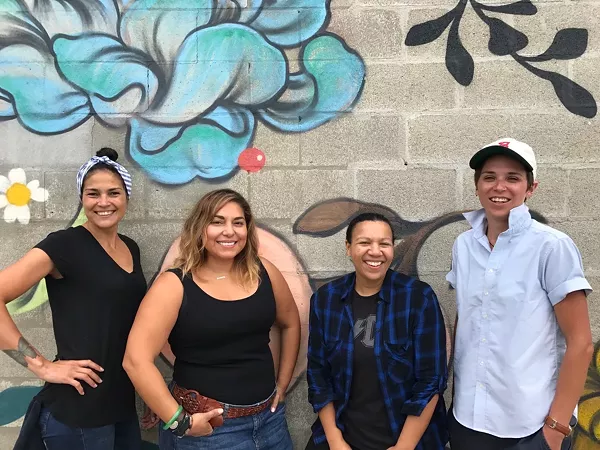 Corktown might be a historically Irish neighborhood in Detroit, but a handful of women of color are operating some of the area's best businesses.
Mama Coo's Boutique
,
the Farmer's Hand
, and the
Bearded Lady
are all located on the same small block at the corner of Bagley and Trumbull, just off Michigan Avenue, and they're all celebrating one year in business this weekend.
The unique businesses — a boutique, a market, and a salon — will offer an outdoor barbecue, free haircuts for kids, a massage chair, tarot card readings, a pinata, party games, and more.
The First Anniversary Block Party is Sunday, Sept. 17 from 3 to 6 p.m. at 1701 Trumbull Ave., Detroit. Admission is free.