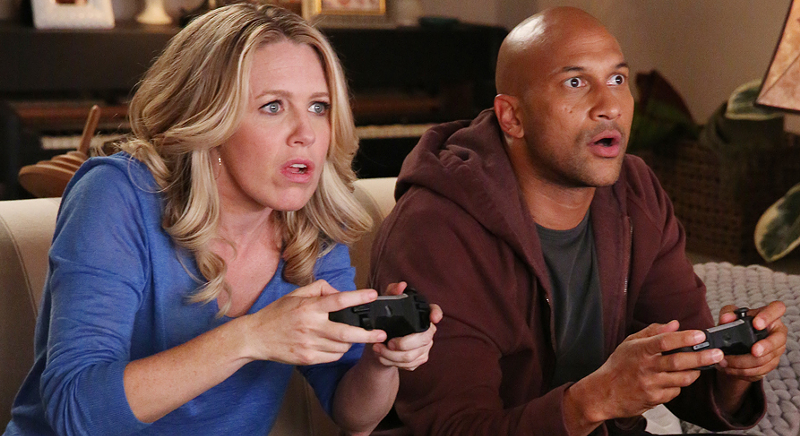 Sweet friends, if you haven't watched the USA network's hilarious comedy
Playing House
then what are you even doing with you life?? We will give you a free pass since the show is highly underrated, but the third season premieres tonight and it's shaping up to be the best season yet.
For those who haven't seen the show, it follows BFFs Maggie and Emma, played by BFFs in real life Lennon Parham and Jessica St. Clair. St. Clair's character Emma moves back in with pregnant Maggie in season 1 after she separates from her husband, therefore they are "playing house."
Detroit's own Keegan-Michael Key has been on the show since season 1, and plays Emma's high school sweetheart who moved on from the past and is dating someone new. When Emma moves back to live with her BFF Maggie, tensions between them get crazy. By the time season two is over, Emma and Key's Mark are back together.
The road to season three of the show has been a long one after St. Clair revealed that she was
diagnosed with breast cancer
. St. Clair and Parham decided to add the cancer diagnosis into the third season of the show.
Besides the heavy topics, the show really is a gem during this time of peak TV. The writing is light, the friendships are beyond relatable and believable, and Keegan-Michael Key gives a warm and hilarious performance every time he is on the screen. Seriously friends, watch this show. You won't regret it.
You can watch
Playing House
tonight on USA network at 11 p.m.