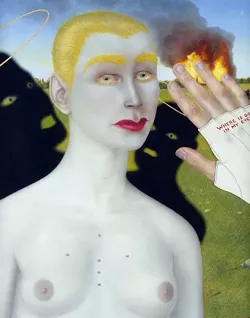 Visual art and writing don't often work well together. Take a gander at any "artist's statement" and you'll often find gnarled, gasping prose that attempts to describe how an artists assembles (or deconstructs) iconic images and creates haunting, immersive work informed by contemporary attitudes. You could get lost in that porridge of prose, right?
Well, here's a different example: A curator coupled artists with writers and had the artists create artwork and the writers document the artist, including any prevailing philosophies, as well as the work itself. In the hands of a talented writer, the prose should be clearer by multiples.
That curator was Steven Panton, and every time he'd accumulated 10 of the writer-artist works, he'd exhibit them together in a great show called Essay'd. He's on the sixth exhibition now, and it has broken out of the space such shows usually took place, 9338 Campau in Hamtramck, and is at the N'Namdi Center for Contemporary Art on East Forest Avenue in Detroit.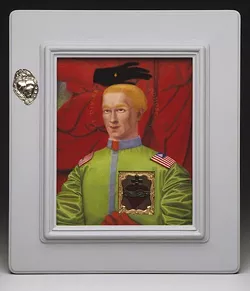 Plus, this show offers quite a variety of artistic approaches, from the realist work of Mel Rosas to the gothic realism of Carl Demeulenaere to more conceptual work from Mitch Cope, the styles and media are different enough to dazzle even those who don't gallery-hop.
The show is open just a few more days, until Sept. 3, at the N'Namdi Center for Contemporary Art, 52 E. Forest Ave. Detroit; 313-831-8700; nnamdicenter.org.