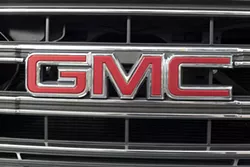 On Tuesday, General Motors announced a $1 billion investment in its U.S. plants, a move it says will create or retain 1,500 jobs. The company will also bring axle production for its next generation full-size pickup trucks to Michigan from Mexico, creating 450 jobs.
What great news!
The announcement comes a mere week after President-elect Donald Trump tweeted criticism at General Motors for manufacturing cars in Mexico — a fact that was noted by many outlets, including
The Detroit Free Press
, which used the headline
"GM to invest $1 billion more in U.S. after Trump tweets."
If someone — say, your typical hardworking (and underpaid) American, a regular Joe Sixpack if you will — just read the headline while scrolling through Facebook, he might (reasonably) assume that Trump's tweets had something to do with the announcement.
All this, before he officially takes office on Friday. Why didn't President Obama think of tweeting at U.S. automakers?
Read a little further and it becomes clear the media is caught in a death spiral where fact routinely gets smudged by attention-grabbing SEO-friendly headlines and an incoming president who has essentially created his own rival media platform with his Twitter account.
A closer look at GM's
official statement
places the announcement as part of a four-year effort and doesn't reference Trump at all:
"As the U.S. manufacturing base increases its competitiveness, we are able to further increase our investment, resulting in more jobs for America and better results for our owners," said GM Chairman and CEO Mary Barra. "The U.S. is our home market and we are committed to growth that is good for our employees, dealers, and suppliers and supports our continued effort to drive shareholder value."
Even the
Detroit News
article — the one that said "... after Trump tweets" in the headline — cautioned against finding a cause-and-effect relationship here:
What remains difficult to determine is how much of an impact Trump is truly having on the automotive industry. In each case, the automakers have said their new investments were either in the works for months or have said changing market conditions are the primary reason for the investments even while citing an expected pro-business environment under Trump as a factor.
But again, if Joe Sixpack sees the connection, who could blame him?
The news comes after Trump (
inaccurately
) tweeted criticism about GM's Mexican production of its Chevy Cruzes, threatening a 35 percent border tax.
It also follows Trump tweeting at Ford, who then announced it was canceling a Mexican plant to expand production in Michigan. (Said CEO Mark Fields:
"We didn't cut a deal with Trump."
)
It also follows Trump taking credit on Twitter for a recently announced U.S. expansion of Fiat-Chrysler. (The move dates back to
UAW negotiations
from more than a year ago.)
The
Free Press
notes that a border tax on Mexican-made goods
would likely create a trade war
with Mexico and would ultimately harm U.S. automakers. But that's getting "caught up in the weeds," isn't it? Trump tweeted, therefore it must be so.