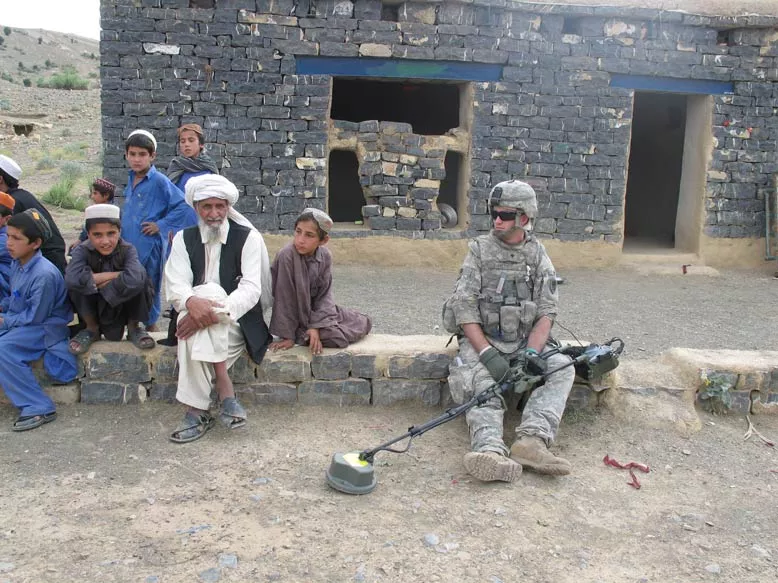 Where Soldiers Come From
B+
Best friends Cole, Dom and "Bodi" are fairly typical northern Michigan high school seniors, busy indulging in the glories of adolescent summers: bonfires, dances and golden Lake Superior sunsets. The only difference is that these guys aren't heading for college in the fall, but to combat duty in Afghanistan. With an all too familiar mixture of boredom, curiosity and youthful foolishness, these best pals signed up for National Guard duty, never thinking far beyond the promised paycheck and the one weekend a month of training.
Director Heather Courtney's affecting documentary tracks the ramifications of these choices, not just on the young men, but on the community they've left behind, and on a restless future that will never quite behave. The hook here is that Courtney not only follows the boys to war but becomes embedded with their families and friends back home in the Upper Peninsula's Hancock, a former mining town muddling through the endless down economy. Mary, Cole's worried mom, waits tables at a half-empty diner and gives elderly ladies haircuts on the side. It's as if everyone's just hanging on, and nobody can really wrap their heads around a war that's a frightening abstraction in a faraway land. Even the unit's drill instructor is uncertain if Afghan President Hamid Karzai is still in power, or even how to pronounce his name.
Things don't get any clearer overseas, where the boys' mission as bomb sweepers requires them to patrol mountain roads in heavily armored trucks, essentially driving until they find explosive devices, one way or the other. Shy, basically decent, Cole stays mostly stoic in the face of chaos, arty Dom becomes philosophical, while Bodi admits to becoming increasingly racist toward the Afghan people, a feeling that only deepens.
The fight isn't over upon their return, as the trio suffers from typical PTSD symptoms: anger, depression and lingering doubt.
The problem is that, as absorbing and devastating as all this stuff is, director Courtney seems to have no better grip on the enormity of the situation than the soldiers do, and the film meanders around a question that needs to be deeply probed: Are these guys any different than the thousands of other small-town guys used as cannon fodder and then discarded?
Like their fathers and uncles in Vietnam, these young men waged a war without endgame, and with almost no connection to their lives back in the country that shipped them into tragedy with little explanation and no remorse. Answers only come when we start asking the right questions. —Corey Hall
Showing at the Detroit Film Theatre (inside the DIA, 5200 Woodward Ave., Detroit), at 9:30 p.m. Friday and Saturday, Sept. 30 and Oct. 1, and at 2 p.m. on Sunday, Oct. 2.
Dom in Afghanistan: What are we fighting for?