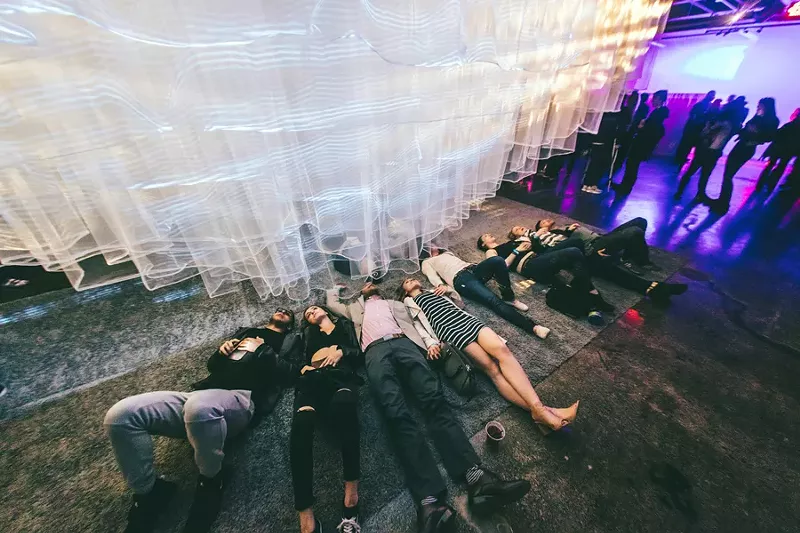 Dlectricity is back.
The walkable, outdoor
Nuit Blanche-style festival of lights
launched in Midtown in 2012 with initial plans to be a biennial event, but after its 2014 iteration the event was postponed in 2016 due to QLine construction. With the streetcar finally up and running the event is back on, set for 7 p.m. to midnight from Friday, Sept. 22 and Saturday, Sept. 23.
Festival organizers Midtown Detroit, Inc. announced new details on Wednesday, including the roster of local, national, and international participating artists. This year's artist-in-residence is Rashaad Newsome from Brooklyn, New York, who is planning an ambitious
King of Arms
parade which will include, in part, "the Miami Bike Life motorcycle crew; members of the Detroit Vogue scene; Newsome's NYC troop the Vogue Knights; Philadelphia LGBTQ rapper Kevin JZ Prodigy; the Detroit East Side Riders; and a
King of Arms
float, a customized Ford F150 truck wrapped in the artist's imagery."
In all, some 35 artists will participate, 22 of which were selected from the festival's open call for entries. You can scope out the full list and learn about their proposals
here
.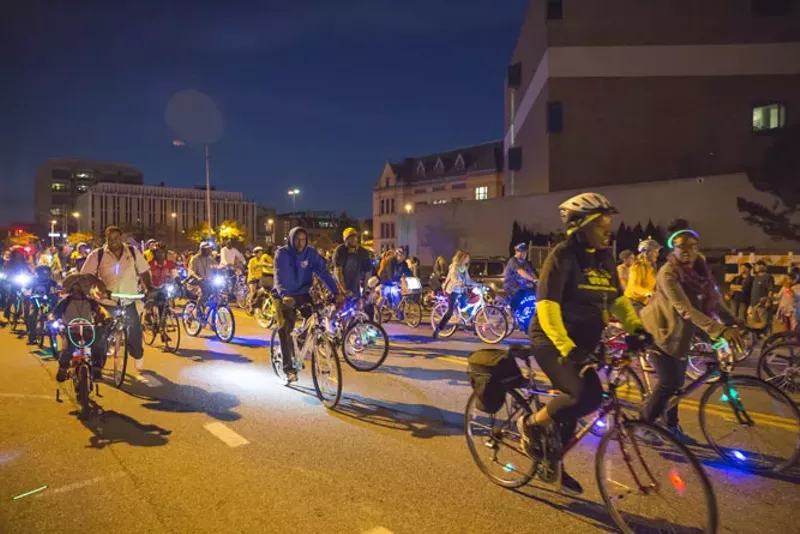 Additionally, this year will mark the return of Light Bike Parade, which organizers sayin 2014 featured more than 3,000 cyclists riding bikes tricked out with lights.
As far as changes, organizers say this year's event will feature a condensed footprint, spanning from the Detroit Institute of Arts to MOCAD in the hopes of creating a more pedestrian-friendly experience.
Organizers reported that the 2014 Dlectricity drew 150,000 people, and 200,000 are expected to attend this year's.
Learn more about the festival at its
official site
.