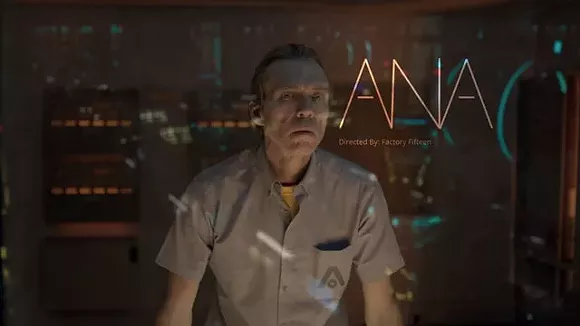 Surely by now most of us are familiar with the concept of "the singularity," perhaps best popularized by
Skynet
in the
Terminator
flicks. You know, that hypothetical future event when artificial intelligence achieves sentience, and becomes more intelligent than the human race at the same time it develops something called "
recursive self-improvement
." The idea is that a robot apocalypse would ensue when computers decide that they do not want to do our bidding any longer, that perhaps they know what's better for them than their irrational meat-sack human parents do.
What happens next is the stuff of hundreds of films, short stories, novels and nightmares.
London-based production studio
Factory Fifteen
's latest science fiction short is called "
ANA
," and its vision of a robot uprising accidentally unleashed by a worker who's seeking to get extra help in automating a car factory in Detroit is certainly worth a few minutes of your time.
The clip was first
posted two weeks ago
, and we were
hepped to it by the Gawker-affiliated website io9
, in their post on the clip yesterday.
ANA from Factory Fifteen on Vimeo.