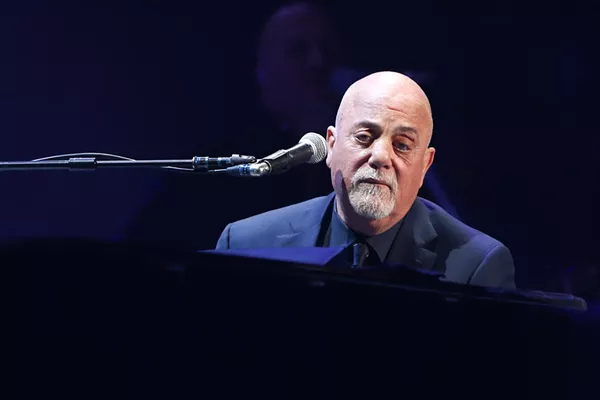 "Wheel of Fortune", Sally Ride, heavy metal, suicide." If these random ass words mean anything to you, you might just be a Billy Jewel – a fan of uptown guy, Billy Joel.

While there may be a rare breed of millennial that unironically enjoys the musical stylings of the balding "Piano Man" we can't help but wonder if Wayne State University enlisted someone's aunt Becky for their most recent brainstorming session.

To celebrate WSU's sesquicentennial (that's 150 years for you non-WSU grads), they released a video parody of Joel's 1989 cringe-worthy listicle, "We Didn't Start the Fire" — and it's so bad it could make "Weird" Al Yankovich switch careers.

"Wayne State Will Always Inspire" (ugh) clocks in at a nauseating 4-minutes and 30-seconds and chronologically runs through a condensed version of the university's history, its accomplishments while name-dropping its many famous alumni like VEEP actor Sam Richardson, for example.

While 150 years of "warrior strong" is pretty impressive, need we remind you that the fire has been burning "since the world's been turning." Joel: 1, WSU: 0.
Card
Watch the video below.

Stay on top of Detroit news and views. Sign up for our weekly issue newsletter delivered each Wednesday.