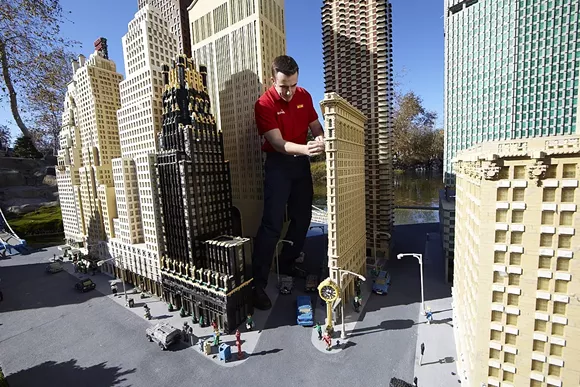 If you were an "indoor kid" growing up, this might be a dream job for you.
Legoland Discovery Center Michigan, an indoor attraction will open in Great Lakes Crossing in spring 2016, is seeking a full-time salaried staff member to be a "master model builder."
That's right. You could get paid to build things out of Legos.
Legoland Discovery Center Michigan is currently seeking applications for the position
on its website
. Finalists will then audition as part of a competition during a two-day "Brick Factor event held Jan. 9 and 10 at Great Lakes Crossing, which will involve timed design challenges.
In the meantime, enjoy "Everything is Awesome!!!" from the
Lego Movie
, which we're sure is going to be played nonstop at Legoland Discovery Center Michigan (or at least in your head when you get this job).