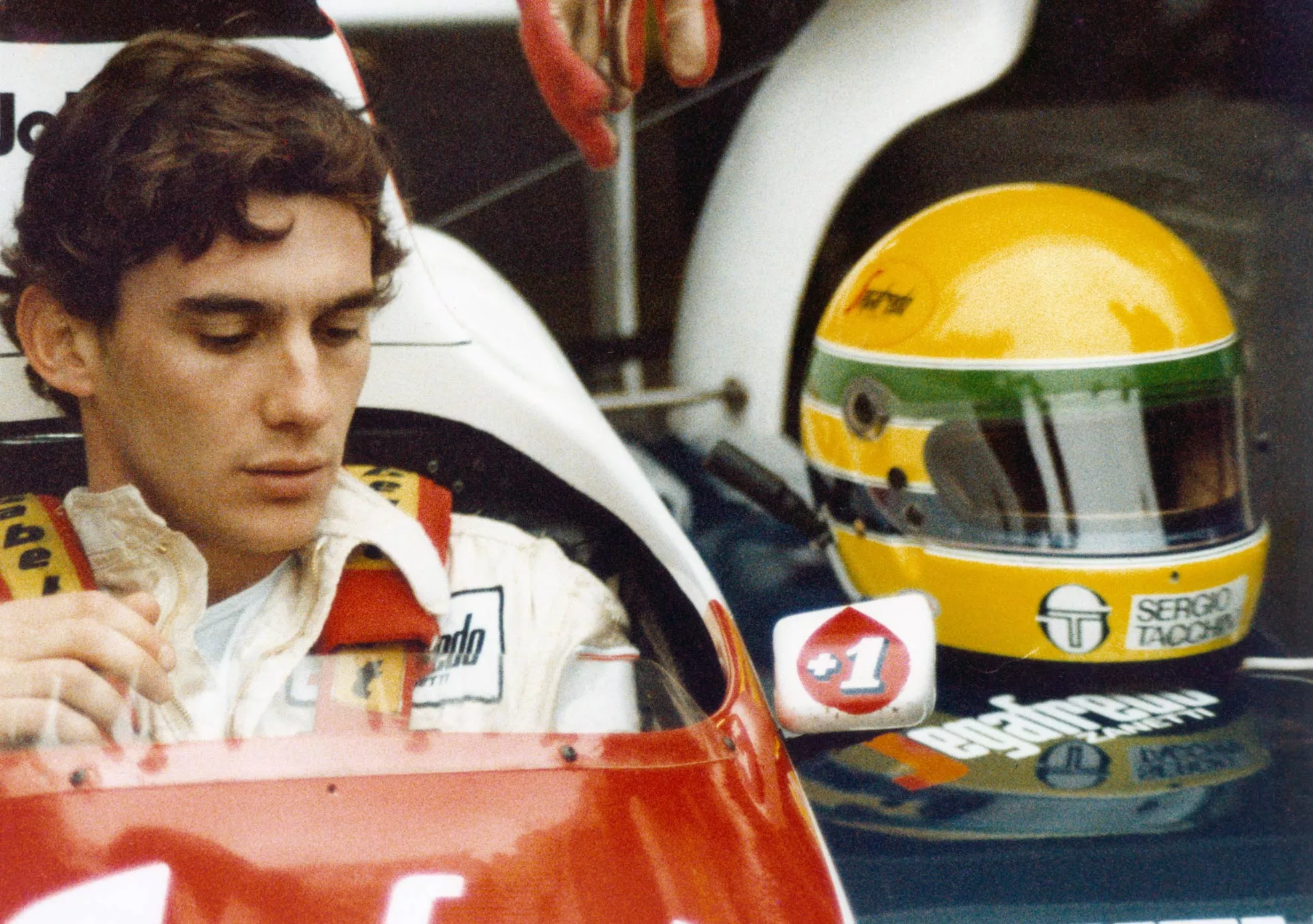 The fastest sport in the world, Formula One, still trails so far behind in the American sports landscape that you'll be forgiven if you've forgotten the name Ayrton Senna. One of the greatest racers in history, the Brazilian-born driver was a three-time world champion, a bold, uncompromising daredevil, and a bit of a jerk. This curiously involving documentary will likely drag you deep into his world, even if, like me, you have about as much interest in watching race cars do laps as you do watching grass grow.
Chronicling his swift accent from kart racing to the pinnacle, and then his long and memorable reign on top, Senna steers us through all the sports-bio hotspots are surely as he handled the wheel of a high-performance vehicle. The story centers on Ayrton's early '90s duels with French racing great Alain Prost, a former teammate turned bitter rival. When not hurling insults or rubbing tires on the track, the two developed the kind of complicated hate-respect relationship that often develops only through intense conflict. Senna apparently specialized in such complicated relationships, with his crewmates, sponsors and even his doctor. He likely also had tempestuous relations with the many models he squired about the globe with, but here they're mostly treated as arm candy. As talented as he was, his intensity and quick temper made the politics of the racing game much more difficult than the actual driving, and he continued to clash with officials until he literally hit a wall.
Working with mountains of archival footage, director Asif Kapadia has assembled an exciting highlight reel, but it poses more questions than it resolves. What fueled the insane competitiveness of a good-looking, wealthy playboy to push himself to the physical and spiritual limits? The answers remain as mysterious as the crash that ended his life at 34 as he was leading a race: It may just be that he pushed his luck farther than anyone could. For a thrill-chaser like Senna, victory was never enough, and he lived just like he drove; as if the world was gaining on him and he needed to pour on just a bit more speed.
Showing at the Landmark Main Art Theatre, 118 N. Main St., Royal Oak; 248-263-2111.