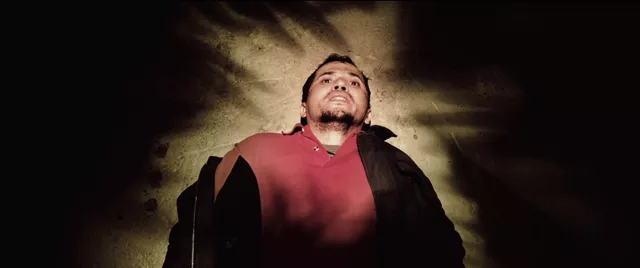 Vanishing on 7th Street
GRADE: C+
Will somebody get Brad Anderson an A-list script and a budget tomatch? The indie director has spent more than a decade proving that he's gotthe chops to overcome even the most threadbare screenplays to create some damninteresting work. Since his indie rom-com debut with Next Stop Wonderland, the Bostonfilmmaker has mostly made his mark with creepy, low-budget genre flicks (Session 9, The Machinist) that trade indread atmospherics, ambiguous storytelling and deft wide-screen compositions.John Carpenter is the obvious influence, as Anderson effortlessly capitalizes on theinterplay between light and dark while exhibiting the moody patience of aspider moving in for the kill. Still, there's no denying that he is oftenbetter than the material he's working with.
Vanishing on 7thStreet is no exception. A monster movie without a monster, AnthonyJaswinski's screenplay is long on intrigue and short on character developmentor explanations. It's a post-apocalyptic horror movie of sorts, playing like across between I Am Legend and The Fog. But beyond its fascinating setupand some hints at religious allegory, it quickly falls into dramaticredundancy.
Hayden Christensen, John Leguizamo, Thandie Newton and youngnewcomer Jacob Latimore star as the survivors of a strange Detroit blackout. When the city is swallowedin darkness, almost everyone suddenly disappears, leaving behind only theirclothes and personal effects. The quartet is drawn to a small speakeasy runningon a backup generator, as they seek to outrun the spooky shadows that slitherand crawl toward them whenever the light dims. With daylight getting shorterand shorter, flashlights failing, and the blackness eerily whispering to them,survival seems unlikely.
Anderson brings grittytexture, expert pacing and varying levels of fear and desperation to theproceedings, and it's almost enough to disguise the fact that Vanishing on 7th Street doesn't have anycharacter arcs, and its mystery is mostly unsolvable. The elements for aneffective spook show are definitely there — the sound effects and soundtrackare creepy and the CGI work unnerves — but it's hard to decide what the pointof the film is. Saddled with mostly anonymous characters, it amounts to an80-minute rollercoaster ride in the dark — and not a very thrilling one atthat.
Opens Friday March 4 at the Landmark Main Art Theatre, 118 N. Main St., RoyalOak; 248-263-2111.