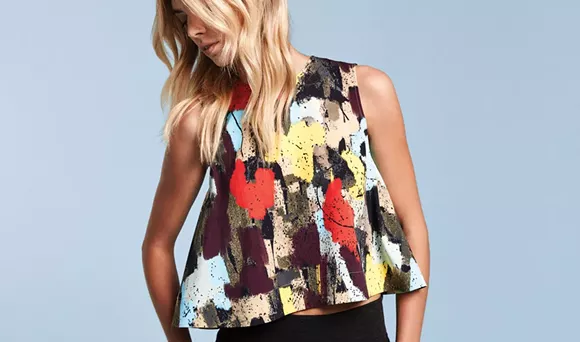 Cashmere has long been an upscale fabric — a favorite among fashion designers and consumers who want to appear chic and bold in the fashion world. But what happens when cashmere is molded into not only classy clothes, but casual and athletic garb? Can it still be fashion-forward?
Well, the enterprise Kit and Ace is stepping into this unknown territory as it attempts to make cashmere a go-to — rather than super-fussy — fabric. The company has been around since 2014, starting in Vancouver, but recently made its way to the Motor City. After months of working out of a pop-up space in Midtown, founders JJ and Shannon Wilson opened a permanent location in downtown Detroit in June.
In addition to bringing the luxury of casual cashmere to metro Detroiters, the Wilsons are hoping to tie their brand to the city's renaissance.
"Downtown Detroit is experiencing a resurgence and we wanted to be a part of it. Woodward Avenue is rapidly becoming a hub for retailers, and the timing was right for us with the QLine coming in, (Little Caesars Arena) being built nearby, and new residential properties popping up. It's exciting and promising for a brand like Kit and Ace," JJ says in an email.
The Wilsons also saw the city as a creative tool, one where they could take inspiration, but also give back on a local level.
The store's downtown showroom brings the work of local designers to a broad audience. Artists have been commissioned to create everything from the light fixtures to the custom furnishing. These are steps that Kit and Ace believe make their showroom unique to the city.
"Locals that come into our showroom are excited to find that we value community engagement as much as they do," JJ says. "To be in a market that understands we're focused on more than just retail is what sets us apart and what connects us to people in Detroit. We're also one of the first global brands to set down permanent roots in Detroit. Other retailers are noticing our presence and it's drawing them in. It's important for us to be at the forefront of positive growth here."
So, let's return back to their other goal: making cashmere low key and casual. According to Kit and Ace, their main aspiration is creating "technical cashmere" — in other words, cashmere that can be worn at multiple life events without the consumer feeling uncomfortable or too dressed up.
"We've developed innovative fabrics like Technical Cashmere™, which provides the softness of cashmere, but with the addition of technical fibers to make it durable, machine-washable, and keep its shape," JJ says.
Kit and Ace encourages an active and healthy lifestyle that's still chic. Sure, a person who goes to the gym for recreation and health may want to visit Kit and Ace. On the other hand, professional athletes who train daily might not take this route. Especially when a simple men's "everyday crew" shirt may cost up to $98.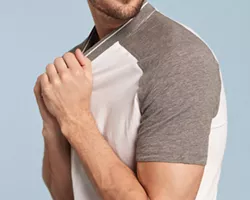 Regardless of the style or price, Kit and Ace dig deep into the scientific side of developing their clothing, and they take it very seriously. Every piece of apparel they create is wear-tested for 288 hours to validate its comfort and durability. Kit and Ace observe their clothes down to their noble fibers to keep their dynamic stretch, stain shield technology, and Italian tailoring alive, according to the company.
The retailer says its clothing is developed not only for athletes, but also for 25- to 35-year-old people who innovate and change the world, and may need fabrics that will stretch and vent throughout several different uses in 24 hours.
If it's the gym or a casual meetup with friends and family, Kit and Ace will try to give you the best cashmere that makes the wearer feel bold and fashionable during everyday life.