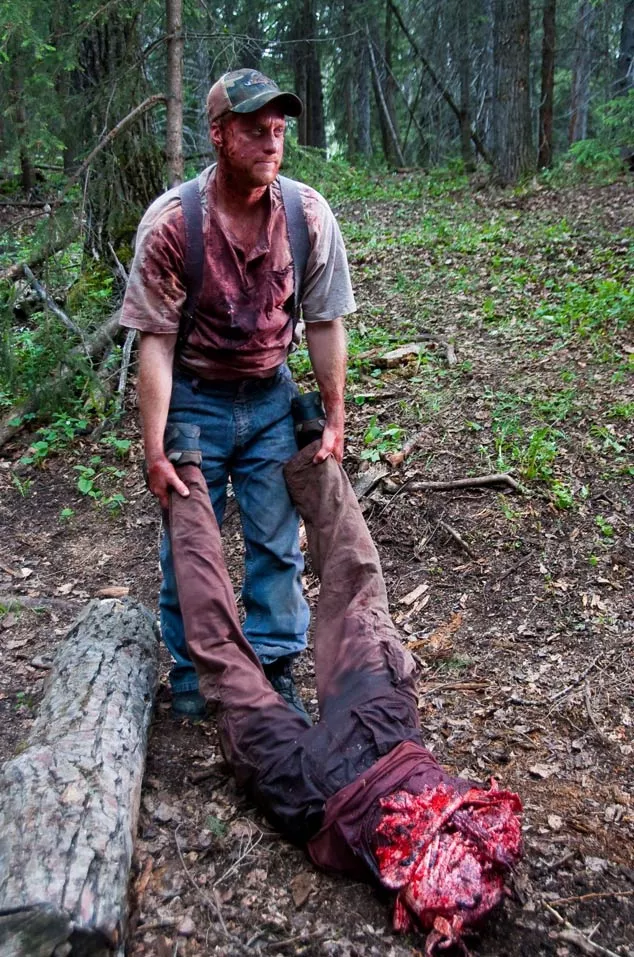 Tucker and Dale vs. Evil
B
This probably sounds odd, but it's refreshing to see some real thought and wit go into a gore-drenched hillbilly slasher film. Of course, to suggest that Tucker and Dale vs. Evil is your run-of-the-mill hillbilly slasher film is to completely misrepresent what director Eli Craig and his savvy writers, Craig and Morgan Jurgenson, have wrought in this very clever and very amusing deconstruction horror-comedy.
Tucker (Alan Tudyk) and Dale (Tyler Labine) are a pair of backwoods buddies fixing up their creepy, run-down cabin. Unbeknownst to either, a group of college students are camping nearby. When coed hottie Allison (Katrina Bowden) falls into the lake and hits her head, the bumpkins end up rescuing her and bringing her back to their cabin. Unfortunately, Ally's twentysomething friends, led by a Polo-wearing douche bag named Chad (Jesse Moss) and fueled by horror film-inspired prejudices, mistakenly think Tucker and Dale are psychopathic rednecks who have abducted their friend. A series of violently slapstick misunderstandings ensue, each resulting in the bloody demise of a college kid.
Yeah, Craig's movie is a one-note lark where his hapless heroes continually end up looking like murderous psychos, but he goes to great lengths to milk the joke in fresh and funny ways. The deaths are inventively splatterific, the one-liners hit often enough, and Labine and Tudyk make for an engaging and likeable team. Not only is their chemistry and comic timing terrific, they actually manage to inject a little heart and soul into their characters' friendship. Smarter and more sincere than you expect, I wouldn't mind seeing the two return in the inevitable blood-soaked sequel.
Moss, on the other hand, overplays his hand, turning Chad into an obnoxiously homophobic, fear-mongering lunatic. I understand what Craig is going for, but instead of simply wishing the annoying twat would finally get his gorey comeuppance, we start to dread his appearances altogether. There's a fine line between a character you love to hate and a character you simply hate to watch, and Moss crosses it.
If last spring's Scream 4 didn't offer enough meta-horror yucks to satisfy your midnight movie cravings, Tucker and Dale vs. Evil delivers the tongue-in-cheek gore-filled goods without any of the self-congratulatory pretensions.
Opens Friday, Sept. 30, at the Main Art Theatre, 118 N. Main St., Royal Oak; 248-263-2111.