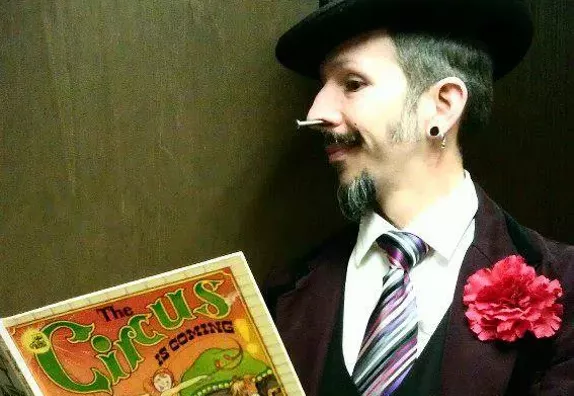 Can it be that Detroit's Torch With a Twist is still going strong 12 years later? Turns out the long-lived vaudeville revue is back, this month at the Hastings Street Ballroom, with a bevy of beauties and more.
You can expect magic from Joshua Wilde, feats of dexterity from Flec, and maybe a little sideshow comedy from the Big Icky, or some big-top-hop from Zak & What Army. There will be ladies, of course, including Jennifer Wingless and Lushes Lamoan, as well as Heather R. Kyles. Also, deep thoughts from Zech, all with musical accompaniment from Markita Moor and the whole show band.
The fun starts early, at 5 p.m. on Sunday, Feb. 25, at Tangent Gallery and Hastings Street Ballroom, 715 E. Milwaukee St., Detroit; $10 at the door, $9 in advance. For more information, click here and here.
Get our top picks for the best events in Detroit every Thursday morning. Sign up for our events newsletter.