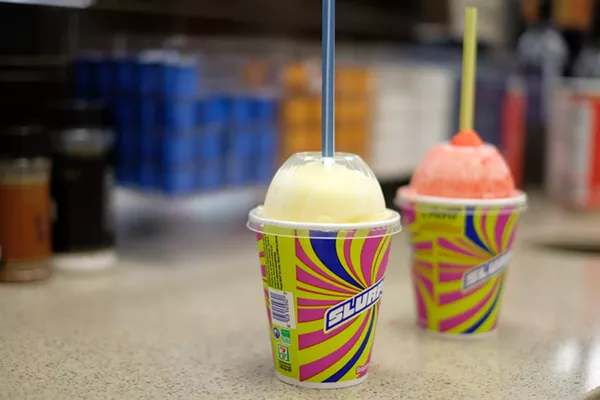 Metro Detroit is the Slurpee capital of the world — we even have our own
Slurpee Queen
. And 7-Eleven rewards us by occasionally doling out free slushy drinks as a means of celebration.
Tomorrow in honor of their 90th birthday — a day known as 7-Eleven day 'round these parts — the convenience store will give away a free small Slurpee to every customer at participating locations from 11 a.m. to 7 p.m. The new Cotton Candy flavor, a limited run, will be available at some locations.
The giveaway kicks off a week's worth of celebratory swag, special buys, and more. Slurpee Week runs from July 12-18 and customers who buy seven Slurpee drinks during that time frame while using their 7-Eleven mobile app will be rewarded with 11 free Slurpee drinks. Yes, you read that right. Eleven free Slurpees.