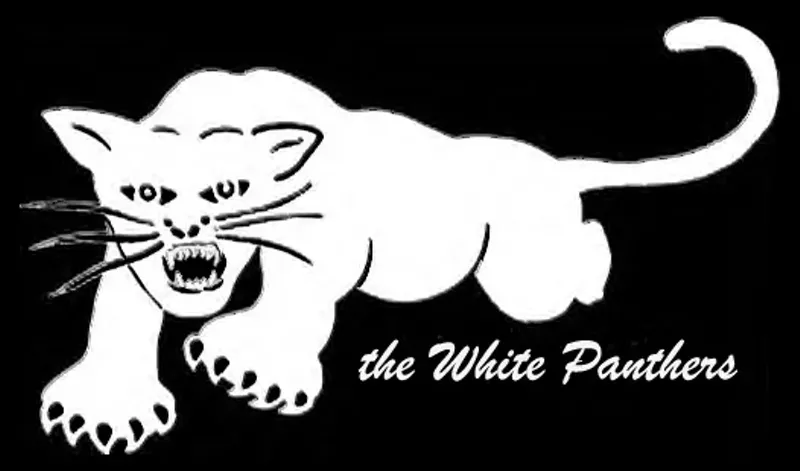 The wayback machine is running full-tilt this month, with exhibits on the summer of 1967 at the Detroit Historical Museum, the Charles H. Wright Museum, and the Lorenzo Cultural Center, as well as various other tours, remembrances, and talks. One of the more unusual events takes place tomorrow afternoon, and may surprise people who think July 1967 is just "black history." After all, there were plenty of radical white supporters of civil rights right here in Detroit at the time.
For instance, Detroit's White Panther Party was founded in 1968, by Pun Plamondon and John and Leni Sinclair, The anti-racist, anti-imperialist, pro-marijuana white American political collective was apparently inspired by a quote from Black Panther Party leader Huey P. Newton. Asked, "What could white people do to support he Black Panthers?" Newton reportedly responded, "Start a White Panther Party." And that's just what Detroit's white radical contingent at the time did.
Tomorrow brings them together once again, with a panel discussion featuring the Sinclairs, Plamondon, and the party's "Minister of Foreign Affairs" Genie Parker. The discussion will be moderated by longtime Nightcall host Peter Werbe. It should be an eye-opening discussion, given how a lot of the "radical" beliefs of the White Panther Party are mainstream issues today, given the increasing decriminalization of marijuana or the way political and economic conditions are now seen as main drivers of the "12th Street Riot."
White Panther Party: A Historic Reunion takes place at 2 p.m., Saturday, July 15, at the Charles H. Wright Museum of African American History, 315 E. Warren Ave., Detroit; for more information, call 313-494-5800.