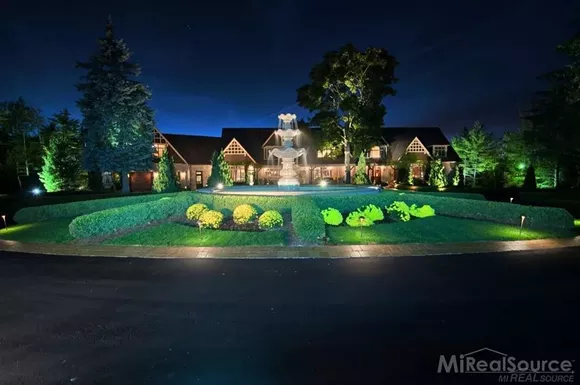 You know, it's really hard to find the perfect house of your dreams. We all have different criteria for what makes the perfect home: a certain square footage, an updated kitchen with appliances, or maybe a guest room or two — and in case you just happen to have a random helicopter laying around, you may want a private helipad to park that baby.
Well friends, look no further. This Rochester
home
mansion
is 9,150 sq ft, has 6 beds, 8 baths, and can be yours for a cool $5.7 million.
Do that many people have private helicopters and in need for their own helipad, or are we just delusional? Given the extreme price of this estate, we wouldn't be surprised if the person buying it does in fact own a helicopter, or at least can rent one on a whim. We can dream of owning a helicopter one day, eh?
Our favorite part of this estate though is the giant fountain in the front yard that looks like the one from the opening credits from
Friends.
This home will there for you!
You can check out some
photos of this listing
(it's actually pretty beautiful, as far as extremely expensive and non-affordable homes go)
here
. Trust us, we've seen some pretty gaudy looking mansions in the past. Just look here.
All photos are from Zillow.