The chasms of Pornhub offer a little something for everyone,
even the new Kanye West album
, oddly.
And leave it it to the purveyor of private browsing windows to collect data on just what everyone's looking for. While we had higher hopes that Michiganders might be into some really kinky stuff, alas, our tastes are pretty mainstream and we've got a lot of company.
"Lesbian" topped the list of search terms for the Great Lakes State, while our neighbors gently south (yup, we're looking at you Ohio) get off on videos about step sisters. Yet again, we're just happy we're not Ohio.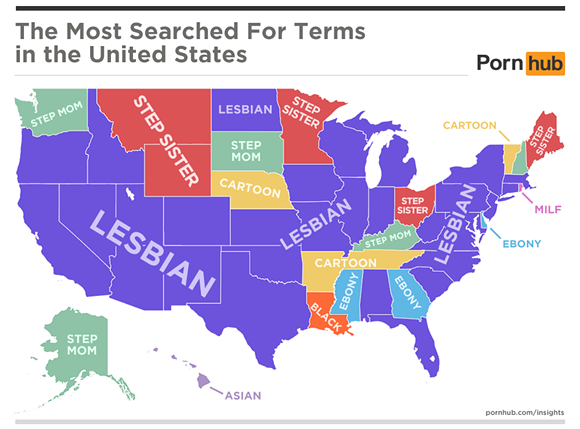 Also, here's the map of the most popular category for each state, which ... wow, America.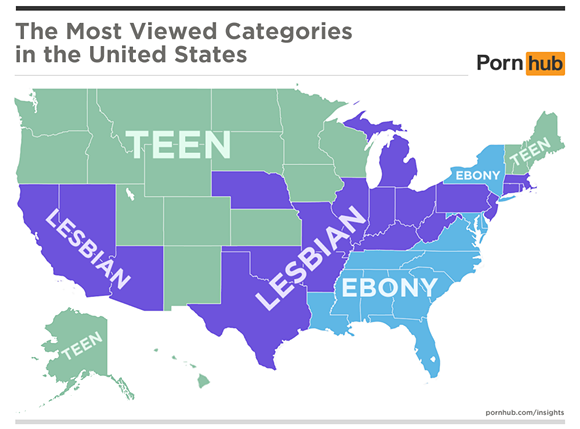 Happy browsing, everyone!