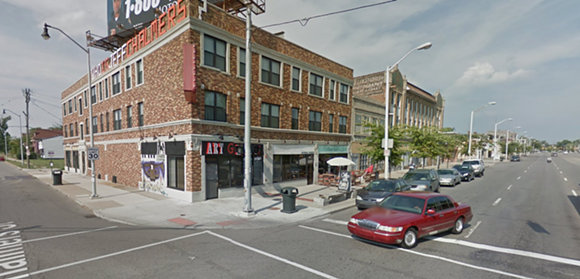 We tend to give the title "National Treasure" loosely when it comes to certain things like pop culture icons or places. To us, Diana Ross is a National Treasure because of her influence on music and the city of Detroit.
Turns out, there is an actual
National Trust for Historic Preservation
that names certain neighborhoods and areas as National Treasures. The Preservation announced recently that the Jefferson-Chalmers neighborhood on Detroit's far east-side is officially a National Treasure,
Crain's reported.
The buildings of the Jefferson-Chalmers neighborhood were mostly built in the 1920's and runs alongs East Jefferson Avenue from Alter Road and Conner Avenue.
Crain's spoke with Mary Lu Seidel, the project manager for Jefferson-Chalmers about this huge honor. "Jefferson-Chalmers has good bones, a strong local partner and is on the tipping point of becoming better or worse. It has great assets and a strongly engaged community," she said.
So what does it mean now that the Jefferson-Chalmers neighborhood is a National Treasure now? The area will have help from the organization to preserve and obtain the buildings. Plus, how cool is it to boost the name "National Treasure" now?