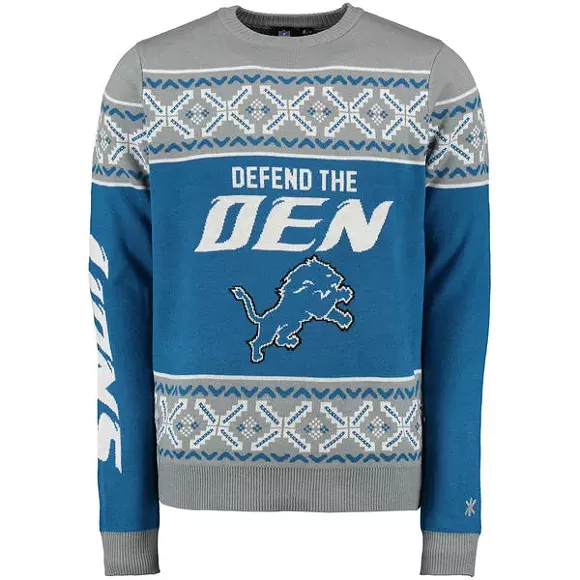 Their price tags might be hideous, but a new line of Detroit Lion-themed ugly Christmas sweaters really aren't all that ugly.
We might be going too far by saying this, but they are ever so vaguely cute. They look snuggly and warm and would be perfect for an afternoon tailgate in Eastern Market (they've got silver and Honolulu Blue Christmas sweater-style beanies to match too).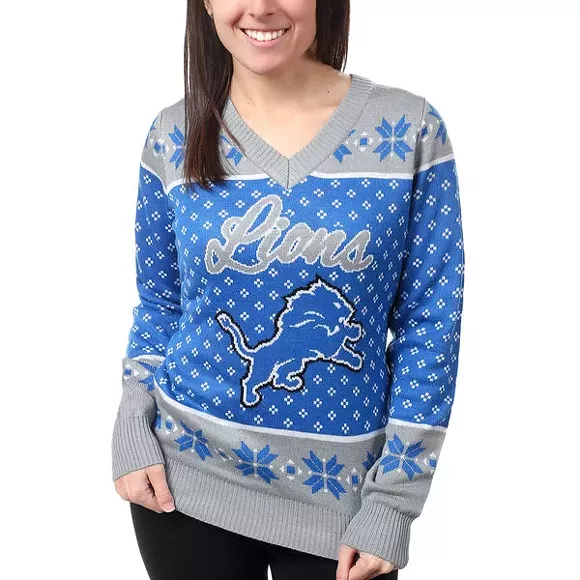 Maybe we're being overly optimistic here or maybe we've just seen our fair share of truly horrendous ugly Christmas sweaters. It doesn't really matter because we'd never buy one since we, like normal people everywhere, don't have $80 to shell out on a sweater.