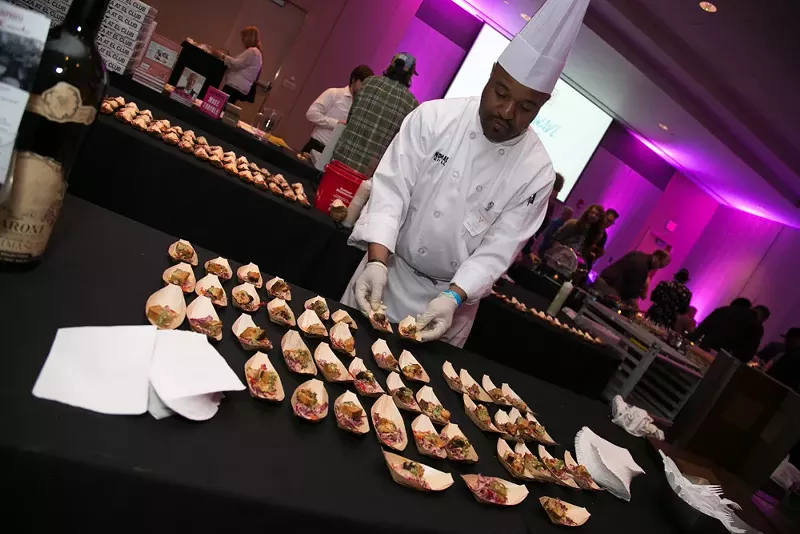 Back in April, Metro Times readers voted for the best that metro Detroit has to offer. Now, it's time to celebrate with a night of bites from more than 20 restaurants and specialty cocktails. The evening's festivities will be scored by headliners Rio & the Rockabilly Revival, the Beggars, and the Reefermen, and our readers' pick for best DJ, Danny D, will keep the party moving. There will even be performances from burlesque babes Ada Vice, Leena Allure, and Miss Holly Hock. As for the view? It's got our vote.
Participating restaurants:
• Aventura
• Beans & Cornbread
• Beyond Juicery + Eatery
• Brome Burgers & Shakes
• Coop Caribbean Fusion
• American Coney Island
• Crazy Gringo Mexican Cantina
• Detroit BBQ Company
• Flavor for the Soul
• Gogi Seoul Kitchen
• Greenspace Café
• Hockeytown Cafe
• Kahiki
• Mi Cookie Dough
• The Morrie
• Mr. Miguel's Mexican Grille & Cantina
• Nomad Grill
• Novi Chophouse
• Rock City Eatery
• A Serendipty Cakery
• Soul Cafe
• Treat Dreams
Event starts at 6:30 p.m.; 100 Marquette Dr., Detroit; 313-822-1234; mtbestof2018.com; General admission tickets include entry and five drink tickets. Tickets are $35+ and include food and five drink tickets; VIP tickets are $55+ and include valet parking, swag, exclusive bar, food, and seven drink tickets.