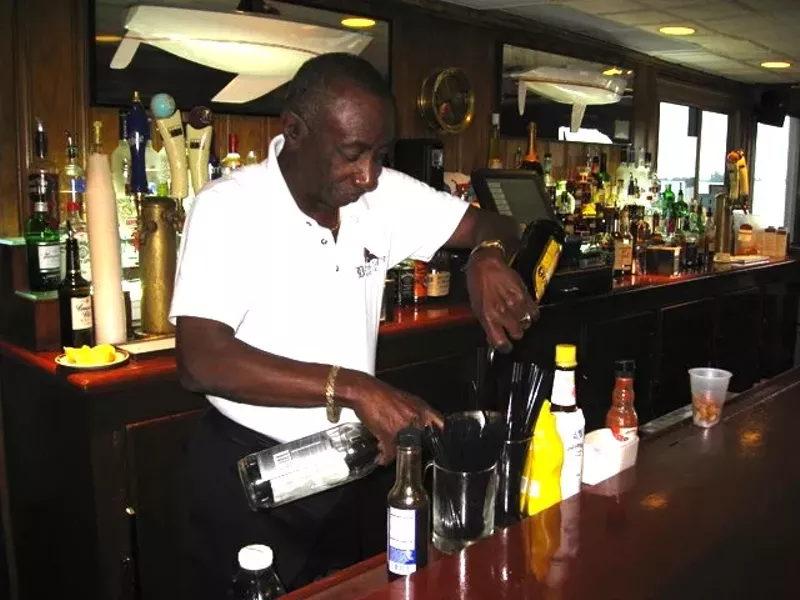 An interesting piece in the
Detroit Free Press
dredges up an old controversy that we'd long considered settled. The tempest in a pint glass is: Who invented the Hummer? And in case you didn't know, the Hummer is a cocktail, a Detroit innovation that has long appealed to Detroit's boating crowd.
The article delves into the mystery of whether Jerome Adams of Bayview Yacht Club or Farouk Elhaje of London Chop House.
But we believe we got a definitive answer to that in 2011:
Seven years ago, back when both men were alive, we interviewed Adams
, and this is what he had to say:
"There was a lot of controversy about that, because the guy from Joe Muer's London Chop House, back in the '80s, he said he invented it. I told him, 'No, you didn't.' He said, 'Well, I was the one that started using ice cream.' I said, 'No, I used the ice cream first. ... The reason I quit using ice cream was because at the time it was cheaper for me to use cream, because I was only getting 75 cents for a Hummer.'
...
The rivalry is now long-settled, and Adams now gets on well with the former London Chop House bar staff. "Saturday night," Adams says, "my wife and I got an invitation to go to the new Joe Muer Seafood restaurant at the Renaissance Center as guests of Joe Muer. I was talking to the bartender down there, and he said, 'Man, you helped me make many dollars, 'cause we made that drink by the pitchers-full.' I said, 'Well, you didn't make them any more than I do.'"
So not only did the London Chop House's Elhaje agree in the end that Adams was the innovator, he thanked the man. And Adams was gracious enough to share the limelight.
So many restaurants, so little time. Find out the latest Detroit dining news with our weekly food newsletter delivered every Friday morning.