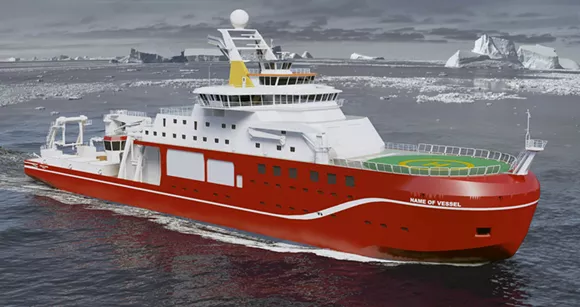 When a British government agency asked 'Can you name our ship?', the Internet said YES WE CAN.
In a press release from the National Environment Research Council, science minister Jo Johnson called for "school pupils, parents, teachers and adults" (which, what an odd way to basically say
everyone
) "to take part in a once in a lifetime opportunity to suggest a name they would like to see on the side of the UK's polar research ship when she takes to the seas."
While the NERC suggested names like Shackleton, Endeavour, Falcon, the Internet said 'no, no!' A $287 million world-class ship definitely needs something that speaks to its nobility and honor, let's name it Boaty McBoatface!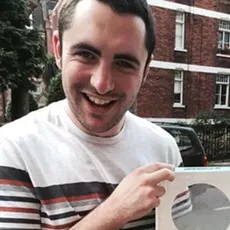 The individual responsible for the name is this guy, James Hand, a communications professional who may now forever be known as 'the guy that came up with Boaty McBoatface.'
He's done interviews with the BBC and has artfully used Twitter to transform his 15 seconds of fame into, well as of right now, two days of glory.
Hand has stood by his suggestion and if Twitter excitement is any indication — and the actually vote tallies,
the NERC's voting site crashed
once this suggestion gained steam — it's likely that Boaty McBoatface will be sailing the seas in 2019. Hand has apologized to the NERC.
I'm terribly sorry about all of this, @NERCscience.

— James Hand (@JamesHand) March 20, 2016
But then took it back, kind of. (What's a British apology?)
My apology for #BoatyMcBoatface was in the most British sense. I stand by it being a brilliant name.

— James Hand (@JamesHand) March 21, 2016
And we'd have to agree.
When asked if the NERC would do it American-style and override the popular vote, Allison Robinson, a spokeswoman told the New York Times in an email that they are "delighted by the enthusiasm and creativity. We've had thousands of suggestions made on the website since we officially launched; many of them reflect the importance of the ship's scientific role by celebrating great British explorers and scientists. We are pleased that people are embracing the idea and spirit of fun."
Which is PR code for "politely, piss off."