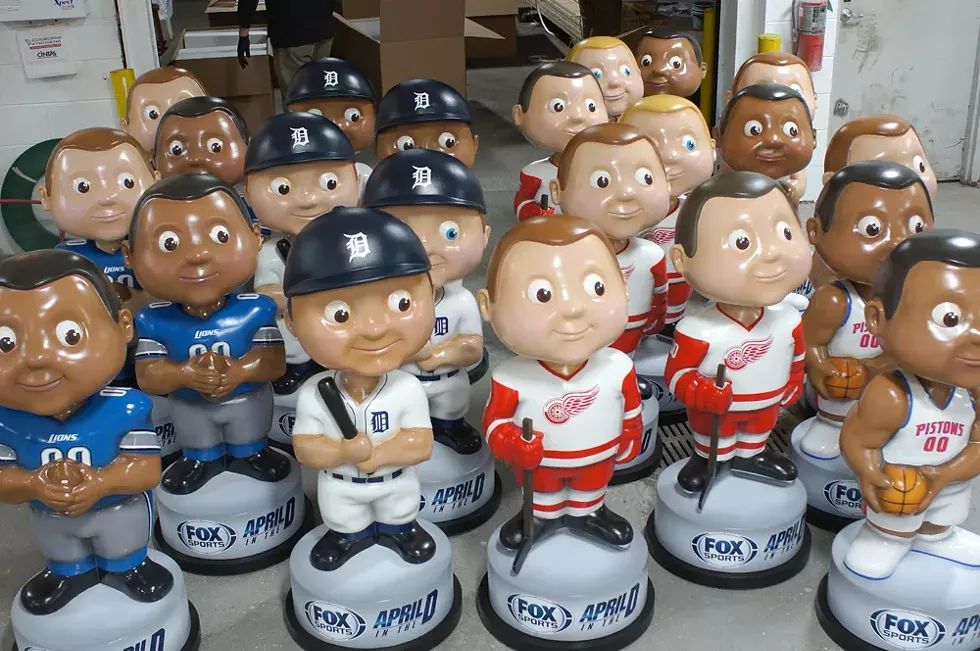 Jack Scott is the former on-air promotions producer at Fox Sports Detroit, which makes him uniquely qualified to recount the tale of "April in the D" — a marketing campaign started in 2008 to promote that magical time of year when the Tigers, Pistons, and Red Wings all play at the same time. What was once a ubiquitous campaign that included over-the-top rock songs and giant bobbleheads is sadly (or, depending on who you ask, thankfully) no longer with us, though it earned a high-profile nod last year with a nod on Comedy Central's second season of Detroiters.
Though the campaign may be over, April is once again upon us — which is why it's worth looking back at the legend of April in the D.
How do you create a month-long sports holiday for Detroit sports fans? Back in 2008, Fox Sports Detroit wanted to celebrate the return of spring, which in the action-packed world of professional sports always includes the beginning of baseball season, and typically the postseason for the NBA and NHL, assuming the local teams are good enough to secure a seed. This particular year, the Red Wings were having another amazing run as they eventually went on to win their 11th Stanley Cup championship; the Pistons were still a team of contention, and expectations for the Tigers were fairly high once again.
Yes, it was a good time to be a Detroit sports fan. So what better way to celebrate in the "D" than by having a Dallas-based promo producer named Stephen Hill create an on-air promotion campaign, using a song by a Los Angeles-based rock band? Nothing says "Motown" better than the Lone Star State and Hollywood, right? Enter the first April in the D campaign, which featured music by the rock band Blacklist Union.
When you have to get what everyone thinks is a "good idea" done, you use whatever resources you have available. I can't help but smile when I look at that original promotion, the only one in which I had no role, which consisted of sexy dancers, some trick photography, stock footage from the Detroit visitors bureau, fans with signs, and the staccato that started it all: "April in the D, April in the D, Come on! April in the D, April in the D! Yeah! Ape–rull... inn... the... D!"
"That's how April in the D was born. It pretty much took on a life of its own from there," says former Fox Sports Detroit on-air promotions manager Ena Fleming. "I remember how extensive the meetings with Hammer (Greg Hammaren, VP and GM) and the late Tim Bryant (public relations director) would be, and all the preparation behind creating those spots."
The spots seemed like they were in every commercial break, and there was no escaping them if you were a loyal Detroit sports fan. Sure, this song was overplayed, but sports fans had yet to develop a firm grasp of exactly where April in the D was headed. They wouldn't even know it was coming back until the following year.
Fox Sports Detroit hired me as its first local on-air promotions producer in late September of '08 to join the existing marketing team of David Mazurek, Ena Fleming, and Sarah Haines. My credentials included some award-winning projects, management experience (including producing music projects at the two NBC affiliates where I was previously employed), and a generally good attitude.
Hammaren challenged our group to create a song contest to locate a Michigan-based band to compose a new April in the D song. There was some backlash to using an out-of-state band in 2008, and he concluded that this would be the right call.
To say that the entries in the first year were interesting would be a grand understatement. If you search "April in the D" on YouTube, you'll see some old submissions come up. Some of them are hilarious. Some are just bad. Fox Sports even produced a show called "April in the D: The Playlist" to showcase most of the music video entries for viewers to enjoy.
One of better entrees was the eventual winner, a group known as The Good Luck Joes from East Grand Rapids, made up of Andrew Martin, Andrew Krei, Peterson Goodwyn, Joe Scheltema, and Andrew Citron. Two other strong contenders that year, The Effort and J. Legardy, finished second and third respectively in the fan voting, which decided the winner.
The Good Luck Joes had some professional credits attached to them, having had their music used on a number of Real World and Road Rules episodes on MTV, Kyle XY and Greek on ABC Family, Epic Conditions on the Weather Channel, Wave Chasers on the Travel Channel), Keeping Up With the Kardashians on E!, and in a commercial for the Jennifer Aniston and Aaron Eckhart movie, Love Happens.
Many to this day consider this the definitive April in the D song. This earworm was played relentlessly on-air during some very high-rated sporting events (and the song is still available for purchase on iTunes). The band also took home $5,000, appeared in a Fox Sports-produced music video, and played live at the WRIF-FM Detroit Tigers home opener party at the Fillmore Theater in Detroit.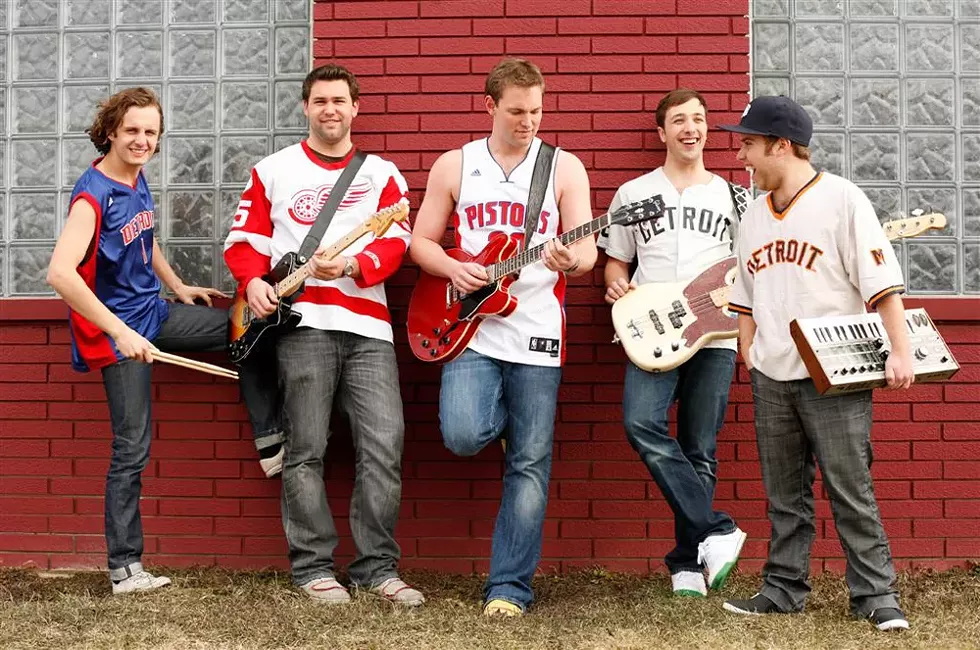 But toward the end of the month, some Detroiters began to react to the song, and not in a good way.
"April in the D ... oh man. Reaction, that's an understatement," Good Luck Joes lead singer Martin told MLive in an interview seven months later. "I've been playing with these guys for 10 years, and we never saw any hate mail until April in the D came around. E-mail boxes full of hate, which is funny, because we thought it was just a fun, lighthearted song, how could someone seriously dislike it so much?"
He shared with MLive a letter from an angry sports fan:
"On behalf of all Detroiters, we do not wish to be bothered in the future by your song-writing debacles. Please confine any of your musical endeavors strictly to posting them on MySpace alone, so we who have a good ear for music will not be polluted with this degrading nonsense. We are a hard-working people that deserve far better than what you have offered us and we want to progress past this historical downward spiral and do not wish to be subjected to your black death of a song that you have put in us as a reminder of our century. If I am to hear one more song of yours on any public domain outside of MySpace, I will consider it an act of harassment and commit the authorities on you immediately."
"So ... yeah, you know, basically we were blamed for the entire economic downturn of the city of Detroit and the state," Martin said. "So if nothing else, if your band can be known for that, that makes you pretty powerful."
Criticism aside, fans sure talked about the winning band, the 2009 song, and Fox Sports Detroit's contest. It was undeniably a huge marketing success, but also polarizing for sports fans, as some seemed to love to complain about it. Clearly, there was some finessing needed with this concept and how it was executed.
In 2010, management thought that the previous year's song was played too much and that a selection of three songs would work much better. Thus, a new contest was launched with a first-, second-, and third- place winner. First place won the prizes, but second and third still got to have their songs used in on-air promos.
The winner was a band called the Victorious Secrets, consisting of band members Daniel Zott, Mike Mulliniks, Bryon Rossi, Danny Rossi, and Steve Saputo, who all met at a local church in Sterling Heights and formed with the purpose of being a contest band. This song was artistic, though didn't have the mind-invading potency of the two previous songs. It didn't hurt that the band members had a lot of personality and a dash of charisma.
Many consider this song and band the pinnacle of the April in the D song contest years. It seemed to dodge the social media and message board backlash that the previous songs brought with them. Was this because the song worked better for a song contest, or was it because it shared time with two other bands? It was probably a little bit of both.
The second-place winner was a band called BDAB, and the third-place band was a more traditional rock band known as No Justus. In the end, it was three very different bands with three varied styles. The massaging seemed to work well, which would set the tone for at least one more contest year.
After April in the D was done, the Victorious Secrets went on to enter and win the FreeCreditReport.com contest, of which the prize was to feature the winner in a national television commercial campaign for the next year, and Zott would find success as one-half of pop-rock duo Dale Earnhardt Jr. Jr, now known as JR JR. Not too shabby, huh?
With the big success of the previous year, why not do it again? Except for this time, let's have the internet completely decide the winner! Everyone knows that the internet is a safe, honest place. What could go wrong here?
The song contest tradition continued in 2011 with director of marketing Samantha Ankeny added to the team, as she took leadership for April in the D and its growing traditions. This time, Kid Rock's song "Times Like These" from his Born Again album was used to help solicit new entries.
Ultimately, three finalists were selected by a celebrity panel of judges consisting of Kid Rock, representatives from the three pro teams, and other notable representatives from the media. The finalists included the previous year's runner-up, BDAB, the hard rock band Panic Trigger, and local rapper Johnny Lawrence. Each finalist had the opportunity to perform live on stage at Sound Board inside of Motor City Casino.
BDAB won the voting, and Panic Trigger's fan base wasn't happy about it. Data observed seemed to indicate that there might be some voting shenanigans going on, and some vocal fans seemed to think so too. With no disrespect intended to any of the finalists (all three were strong, in my opinion), the win came off somewhat tainted this time.
Fox Sports paid for professional recordings of all three of the songs for use on-air once again, but only BDAB got the title of the last-ever April in the D contest winner. The challenged vote, along with three years of the song contest had been enough in management's eyes. It was time to try something different.
In 2011, Fox Sports launched a new concept called the Fox Sports Girls. Allison Ochmanek and Lauren Bacall were the first two women to lead all of the local regions into this new concept created by Fox power executive David Hill. In 2012, the thought was that it would be fun to add a third girl for a month as somewhat of an added flavor to keep the concept fresh and growing. Megan Simmons won the search and was featured in on-air promotions and appearances all month long. (On a side note, Simmons went on to meet and eventually marry Andy Dirks, at the time a Detroit Tigers outfielder. Ochmanek married MLB right-fielder and former Detroit Tiger Brennan Boesch in November 2015.)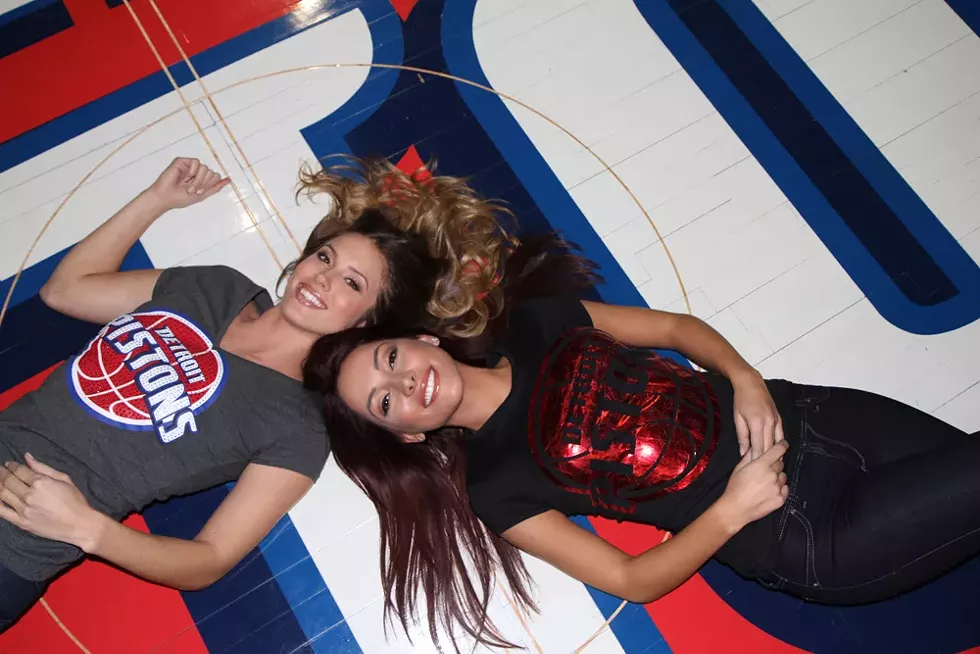 Although there was no April in the D music contest in 2012, a band known as the Product sent in a song that they had written expecting one. No contest and no other entries meant no competition, and so the Product was chosen to have their song featured as the 2012 April in the D theme. The song remains a popular free download on iTunes. Although the Girl Search was interesting, it would remain a one hit wonder as a marketing idea.
In 2013, the new rookie marketing director, Lauren Pober, came up with an entirely new concept for April in the D with her idea of life-sized bobbleheads of players from the three pro teams. For the next few years, these replicas of players like Miguel Cabrera, Greg Monroe, and Henrik Zetterberg invaded areas of downtown Detroit, attracting sports fans for selfies, tailgating, opening day parties, and other festivities.
From here, there would be six different bobbleheads featured each year as April in the D continued to grow. Social media, outdoor billboards, web banners, radio ads, and contests were all a big part of the promotion as the marketing staff expanded. In 2014, someone damaged and stole the head of bobblehead Jimmy Howard from Campus Martius; it was found within 24 hours at Milward Park, near I-75, in Allen Park. More security measures were enacted the following year.
Music remained a big part of the celebration with big-name nu-metal acts like Papa Roach contributing "Still Swingin'" in 2013 and Ann Arbor's Taproot contributing "No Surrender" in 2014; and pop duo Epoch Failure bringing "Champion" in 2015.
By 2016's campaign, I left the company and it was clear to nearly everyone that the bobbleheads had run their course. Despite futile attempts to keep the bobbleheads relevant, including a giant checkerboard at Comerica Park and some "vintage" bobblehead giveaways at the arenas, fans began to lose interest in the silly toys and pseudo-celebration surrounding them. Fox realized the campaign needed help, and added an "I Ran the D" 5K race to the regular agenda, and also gave a free April in the D coloring book to the kiddies.
Still, April in the D seemed to be losing its steam. I recall a catchy Jack White jam used last year called "Corporation" that was used in the commercials with some generic player animations, but even that was debatably a recycled idea from a different project. (In fact, Jack White music was used in 2015 to promote foxsportsdetroit.com, but it was pulled from the air when the dot-com staff was almost completely eliminated.)
How does one celebrate Detroit sports during a time when there isn't a lot to cheer about?

tweet this
To be completely fair, Detroit's professional sports teams didn't help matters with losing records and lackluster seasons. Even the mighty Detroit Red Wings missed the playoffs for the first time after 25 consecutive seasons, which included four modern-day Stanley Cup victories. How does one celebrate Detroit sports during a time when there isn't a lot to cheer about?
Though the campaign dried out, it wouldn't be the end of April in the D. In 2017, Comedy Central aired a show called Detroiters starring Michigan-raised comedians Sam Richardson (Veep) and Tim Robinson (Saturday Night Live) as low-rent admen at the fictitious Cramblin Duvet advertising firm. The show featured numerous references to Detroit pop culture, and especially our TV commercials.
In Season 2, SNL's Tim Meadows, himself a native metro Detroiter, cameos as awkward personal injury attorney Walt Worsch. While working on a new commercial for Worsch, the Cramblin Duvet guys stumble on Worsch's "April in the D" song contest submission on YouTube, featuring Worsch singing in a falsetto in front of a green screen.



The fact that April in the D still resonates today is something that I can't help but find fascinating — confirming the marketing power of the original song contest campaign.
This year will likely be the end of April in the D, at least as we know it. Fox Sports Detroit was officially sold to Disney on March 20, along with 20 other regional sports networks. The deal received antitrust approval on the grounds that Disney sell all of them within 90 days because of its ownership of ESPN.
In simple terms, without the existence of Fox Sports Detroit, the future of April in the D remains in limbo. We'll just have to wait and see who ends up buying the network and what the future brings.
In the meantime, happy April in the D!
Stay on top of Detroit news and views. Sign up for our weekly issue newsletter delivered each Wednesday.