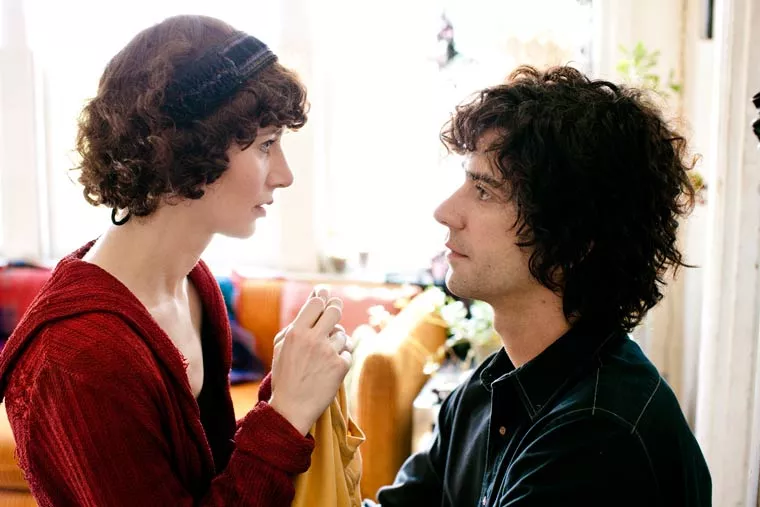 Lyrical, elliptical and frightfully twee, The Future is a movie my grandfather would have absolutely hated. Fortunately, gramps was an engineer, not a film critic — though Miranda July's curious, willfully quirky new picture is a serious challenge for even someone with a more sophisticated cinema palate.
Quixotic multimedia artist July earned acclaim with her debut feature, 2005's intimate and weirdly moving Me and You and Everyone We Know, and an attentive cult has been waiting patiently for the follow up. At last she's delivered and it's a doozy — an idiosyncratic, engaging but overly precious affair that will likely intensify yet shrink her following.
Jason (Hamish Linklater) and Sophie (July), a pair of curly-headed L.A. hipsters utterly overwhelmed by any insinuation of creeping adulthood — even though they're in their mid-30s. The most monumental responsibility they can imagine is adopting a cat from the shelter — though they opt for a sickly one to minimize the commitment. Pet parenthood will have to wait, as kitty has a broken paw, and must rehab for another month. This unexpected interim proves disastrous for our expectant pair; they began living as if life could end any minute. For no apparent reason, Sophie starts a pointless affair with a sad-eyed single dad (David Warshofsky), who's both tender and creepy.
July's screen presence is as fragile as a wounded butterfly, and her filmmaking is just as delicate. Her narrative choices however range from brilliant to stupefying, such as letting the cat narrate in a high scratchy whine. Eventually the surrealism overflows, space and time are distorted and Jason begs relationship advice from a talking moon, the magical realism becomes more ... "really?"
July seems to be arguing that expectations are ruinous, and then proves it by subverting any kind of narrative momentum with indulgent, arty digressions. If you stick with it, there is a funny, tart, sadly wise relationship comedy here under the morass of boho pretensions, as clever and honest as last year's small gem Tiny Furniture. But then a puppet cat starts philosophizing, and the viewer's good will is sorely tested. Miranda July's talent and imagination are obvious, but whether she can ever get out of her own head remains a question for tomorrow.
Showing at the Landmark Main Art Theatre, 118 N. Main St., Royal Oak; 248-263-2111.