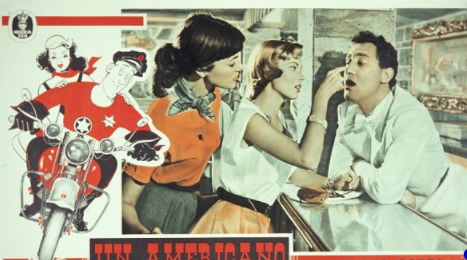 From the Renaissance period in Florence, to the Colosseum in Rome, to pizza (topping misgivings aside), one can't deny the impact Italy has had on the world culturally, historically, and cuisine wise. This week the Detroit Film Theater is looking to add Italy's cinema scene to the list.
"Week of Italian Language in the World" is an event that is held annually and is organized by the Italian Ministry of Foreign Affairs. This year is all about the cinematic classics from Italy. Starting today to Oct. 22, the Detroit Film Theater will be presenting five groundbreaking Italian films from five different decades. Each film is going to be restored for the movie screen and presented with English subtitles.
Attendees of this event will be able to view movies such as: What Scoundrels Men Are!, The Peddler and The Lady, An American in Rome, and Love and Larceny. General admission is $9.50. Tickets are available online and at the door.