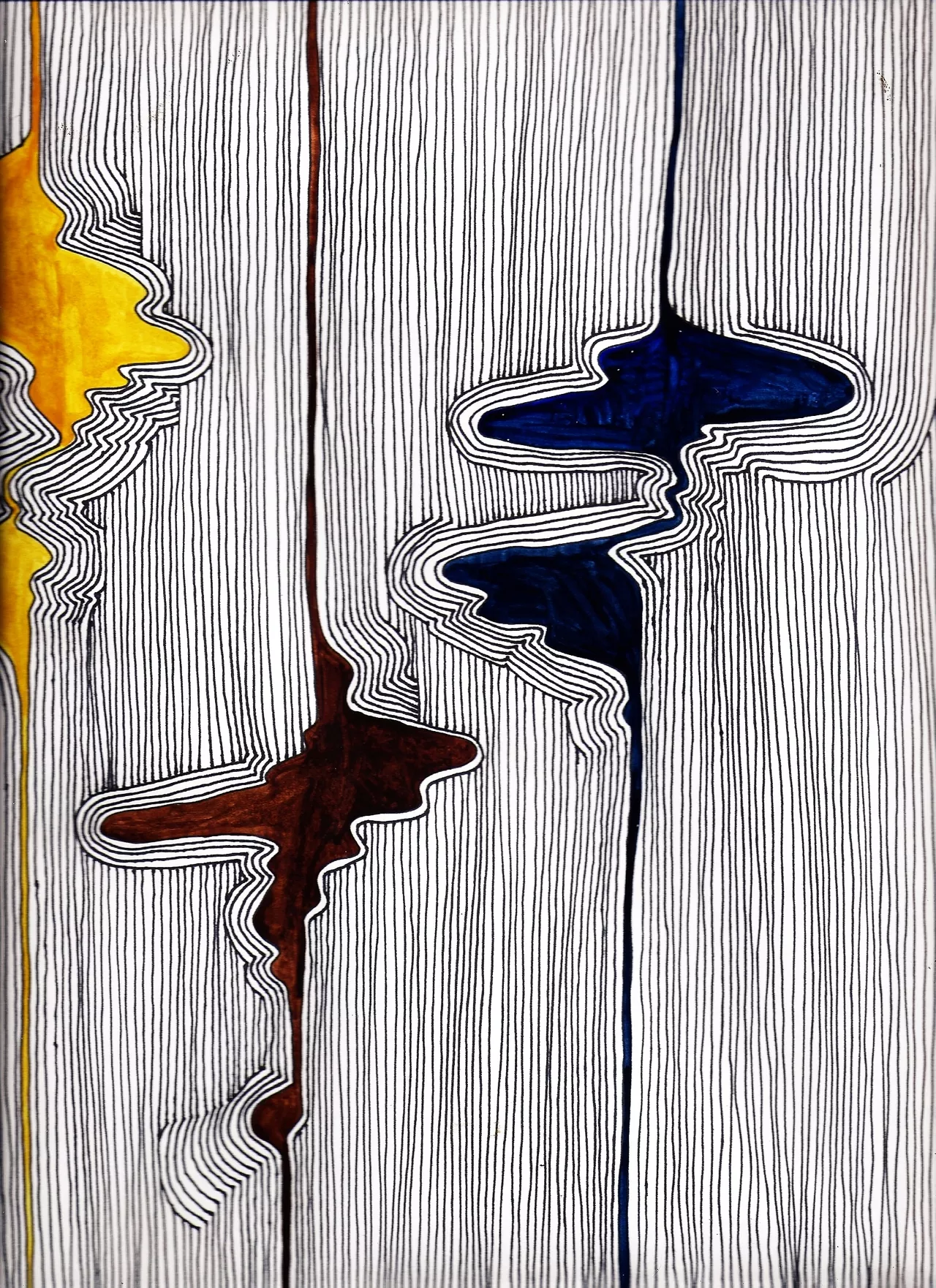 For artist Mike Ross, the artistic process informs the finished artwork. The themes of each of his pieces, whether illustrations or abstract paintings, are patterns and the disruption of patterns. Ross explains the concept behind his work like this: "I think of patterns as the way we understand the world. You see a thing and you learn to recognize it. You know it because it's a pattern. It's this thing that repeats, but, of course, it also changes over time."
Ross is mainly a self-taught artist. He says he has always enjoyed painting. "I guess I made a conscious decision at some point, like 15 years ago, to get some paint and brushes." Ross studied art as a minor at Oakland University while working toward a degree in anthropology. He works with oil and latex paint on canvas and wood. Visually there aren't many influences to his work. "I think most of what I think about when I'm sort of brewing up a concept for a painting, a lot of the influence comes from music."
Skateboards are another canvas for Ross' art. He makes boards from scratch; cutting, shaping and finishing the boards himself. He then uses a wood burner to create images in the boards adding color and detail with acrylic paint.
See the skateboard artwork of Mike Ross Sept. 27, at Double Up, 22730 Woodward Ave., Ferndale.
Want to open your studio to Metro Times? Email [email protected]
Click here to see a slideshow of Mike Ross' Artwork.