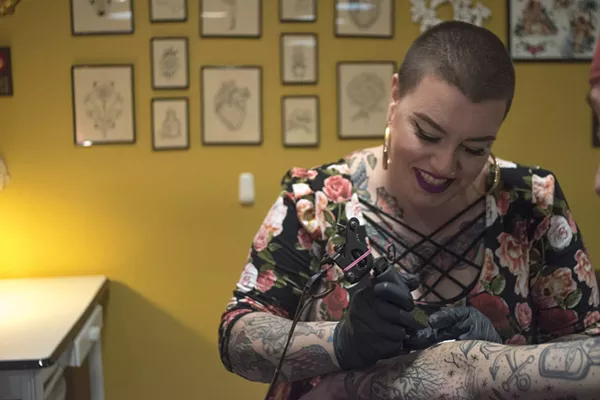 Inspired by the #MeToo and Times Up movements, Carrie Metz-Caporusso recently felt empowered enough to share a dark secret of her own: She was molested.
Now, the tattoo artist who works out of Lucky Monkey Tattoo in Ann Arbor is hoping to help others who have suffered similarly. She's spearheading a fundraiser to raise money for the Joyful Heart Foundation, a nonprofit founded by
Law & Order: SVU
star Mariska Hargitay.
The charity helps survivors of sexual assault, child abuse, and domestic violence through a program of healing, education, and advocacy.
On Saturday, March 10, Metz-Caporusso — along with Jamie Espy at Lovely Monkey Tattoo & Piercing in Whitmore Lake, CJ Cook at Depot Town Tattoo in Ypsilanti, Tony Caporusso at Royalty Tattoo in Durand, and Matthew Limbers at The Shop in Fowlerville — will be inking simple rose tattoos and sending 100 percent of the proceeds to the charity.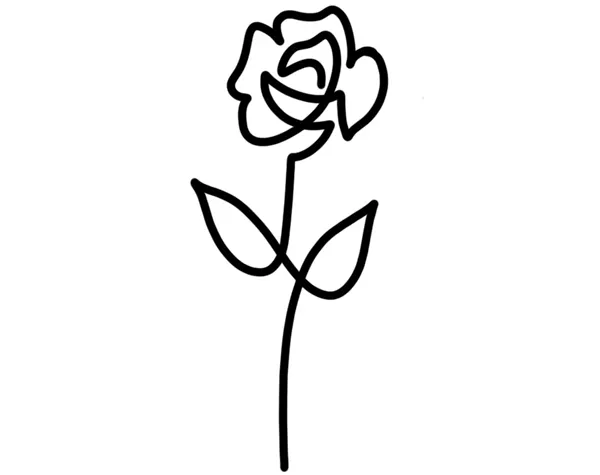 The outline is about 2 inches, will cost $50, and will only be done on arms and legs, according to a press release. The tattoos will be done during regular shop hours (with the exception of Limbers, who will tattoo from 5 p.m. 8 p.m.), and on a walk-in basis.
"Being a survivor, I want to help other victims," Metz-Caporusso says in a press release. "This is one way I can use my art to give back."