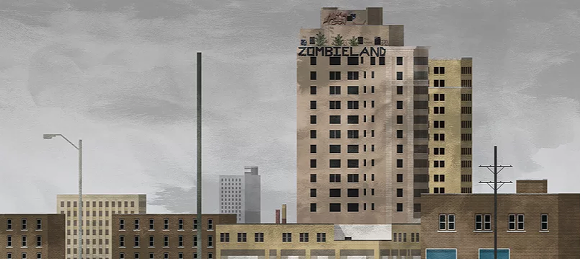 Ever wonder what an animated tour of Detroit's abandoned buildings might look like?
Neither did we. But when we stumbled across the video for Dizzcock's Outta Hood, we couldn't resist a peek.
The Czech electronica artist paired the track with the animation work of VJ Kolouch, aka Jan Sramek. The end result is an oddly hypnotic string of landmarks familiar to every Detroiter and, apparently, to ruin porn enthusiasts around the world. From Michigan Central Station to the Packard Plant and the infamous Zombieland tag on the now-demolished Park Avenue Hotel, the video side-scrolls through vacant buildings and graffiti in a presentation worthy of the finest Nintendo adventure.
Even in a genre known for its embrace of the weird, this one left us shaking our heads. But don't take our word for it. Check it out for yourself.
Dizzcock - Outta Hood from vj kolouch on Vimeo.