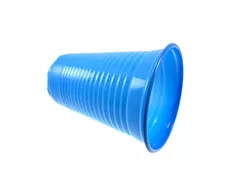 A new study suggests that Detroit Lions fans are among the drunkest in the NFL.
The study was conducted by
BACtrack
, a manufacturer of smartphone-enabled breathalyzers. Using anonymous data collected from the app, BACtrack examined the average BAC (blood alcohol content) levels of NFL fans from pre-season through Sunday, Oct. 26.
The results: Detroit Lions fans are the second-drunkest in the NFL, with an average blood-alcohol level of .069 percent on Sundays (following Buffalo Bills fans at .076 percent).
Surprised? We aren't. The results come when Lions dissatisfaction seems to be reaching a fever pitch. Earlier this week, Don Drysdale of
Detroit Sports Nation
called for a boycott
of the franchise. Meanwhile,
The Detroit News
' Phil Laciura called on owner Martha Ford
to sell the team
.
Read more about the study
here
. (Via
WXMI
.)